Former Secretary of State Hillary Clinton said she's not standing down after her loss to Donald Trump in the 2016 presidential election.
"I'm back to being an activist citizen ― and part of the resistance," Clinton said during an interview at a Women for Women event in New York Tuesday.
Clinton talked to journalist Christiane Amanpour about her postelection life, saying she's writing a book about her experience as the first woman presidential candidate for a major political party. She also opened up about her loss to Trump.
"I take absolute responsibility. I was the candidate," Clinton said. "I was the person that was on the ballot."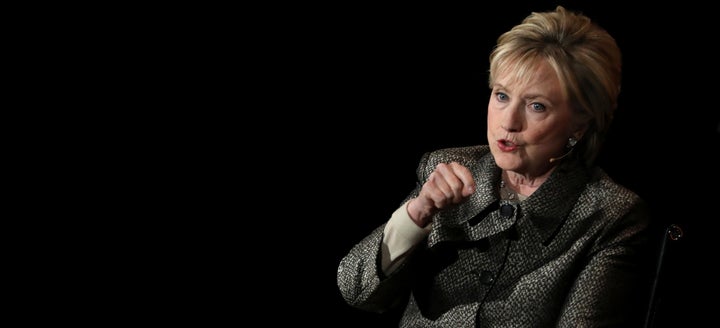 "I was on the way to winning until a combination of Jim Comey's letter on October 28th and Russian WikiLeaks raised doubts in the minds of people who were inclined to vote for me but got scared off," Clinton said. "And the evidence for that intervening event is, I think, compelling, persuasive."
The Clinton campaign first placed blame on Comey in the days after the election, citing his announcement in late October 2016 that the FBI was investigating emails possibly related to Clinton's use of a private server during her time as secretary of state. (Comey later said she would not face any charges regarding those emails, many of which had already been reviewed by the FBI.)
Popular in the Community