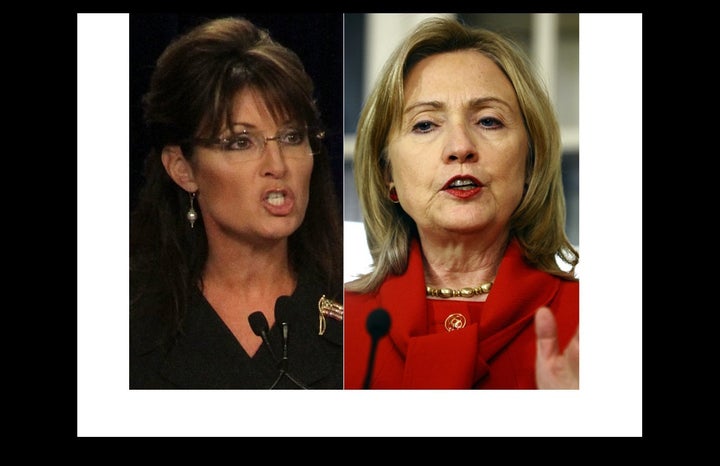 Secretary of State Hillary Clinton has emerged victorious in 2010 with Gallup's crown for the "most admired woman" of the year, beating out Sarah Palin for the third year in a row. This year's title constitutes Clinton's ninth consecutive win, and 15th in the last 18 years.
Clinton took 17 percent of the vote this year, topping Palin's 12 percent and Oprah Winfrey's 11 percent. First Lady Michelle Obama came in fourth, with 5 percent of voters saying they admire her the most. Palin had gained some ground on Clinton in 2009, when the 9-point gap between them in 2008 narrowed to a mere point.
Democrats and Independents strongly favored Clinton over other women, with 31 percent of Democrats choosing her and 13 percent choosing Oprah, while just 15 percent of Independents favored Clinton and 10 percent chose Oprah. On the Republican side, 25 percent picked Palin, 8 percent picked Oprah, and 5 percent picked Clinton.
President Barack Obama ran away with the men's contest, taking 22 percent of the vote for "most admired man" in 2010. His comparatively low overall total -- in 2009 he took 30 percent and in 2008 finished with 32 percent -- seems to match the trend in his approval ratings. Former presidents George W. Bush and Bill Clinton finished in second and third, winning 5 percent and 4 percent of the vote respectively. Glenn Beck and Rev. Billy Graham each finished with 2 percent, earning more points than the Dalai Lama, who finished in tenth place, with 1 percent of the vote.
The poll's results are based on random telephone interviews with 1,019 adults. The margin of error is ±4 percentage points.
Popular in the Community