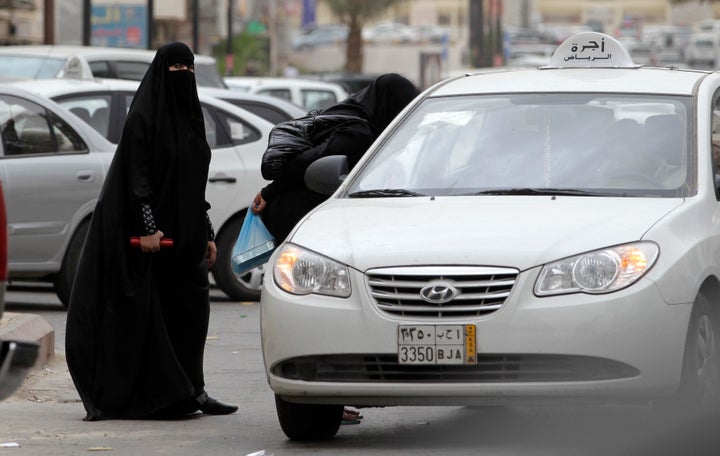 A consortium of Saudi Arabian women's rights activists have written an open letter to U.S. Secretary of State Hillary Clinton urging her to publicly press the Saudi government to allow women to drive.
Penned by the organization Saudi Women for Driving, the letter has been endorsed by over 10,000 people from all 50 US states on Change.org. An almost identical letter has been addressed to Catherine Ashton, Secretary Clinton's counterpart in the E.U.
Saudi Arabia is the only country in the world that bars women from getting behind the wheel of a vehicle -– bicycles included. The movement gained traction after 32-year-old computer-security consultant Manal al-Sherif, now dubbed the "Saudi Rosa Parks," was detained after she posted a video of herself driving in the conservative kingdom, urging others women to take her lead.
Al-Sherif has since been released, on the condition that she will not participate in a Saudi protest of the driving restrictions set for June 17. The campaign, which has a 26,000 member Facebook group, does not have country-wide support. YouTube videos have circulated of a young boy making fun of the movement, and a counter-Facebook page with 6,000 fans has been created inciting men to beat women found driving. (It has since been removed for encouraging violent behavior.)
As Saudi women our lack of freedom of movement places an extreme burden on our lives. We lack a public transportation system and the most basic errands and medical appointments are missed due to the difficulty and expenses of arranging transportation, notwithstanding educational and work opportunities. Many from our religious establishment openly state that the reason they prohibit women from driving is to keep women at home and in need of men. Our lack of this basic right to drive our own cars has been repeatedly exploited by abusive fathers, brothers, husbands and even hired drivers. Just this week a Saudi woman reported she was raped by her driver…

Secretary Clinton, you are a friend. Indeed, some of us have met you personally during your decades-long journey as a champion of women's rights all over the world. Now, as we build the largest Saudi women's protest movement in decades, we need your help.
According to Change.org, Saudi Women for Driving promoted a similar campaign on the website calling upon al-Sherif's release from prison. Over 60,000 people in 156 countries signed the letter, making it the world's fastest growing advocacy campaign.
"As long as people are campaigning for good, we want to provide a platform," said Weldon Kennedy, Director of Organizing for Change.org. "[Saudi Women for Driving has] got a very well-designed plan of action. I wouldn't be surprised to see more from them."
Related
Popular in the Community