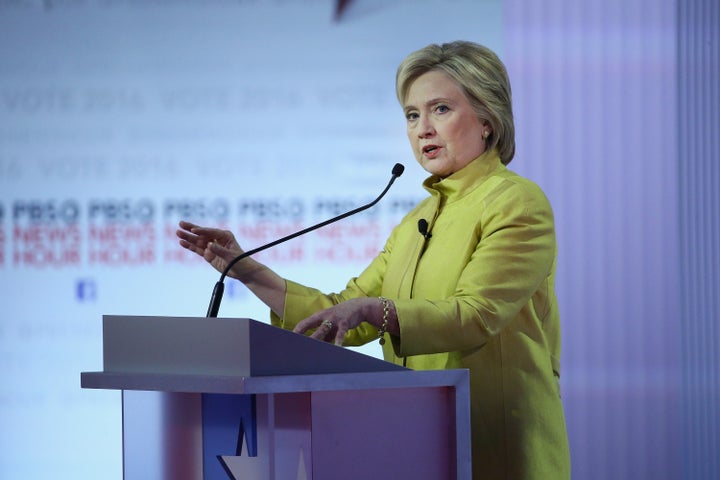 The comment did not go over well, with young feminist voters expressing disappointment that Albright had missed the mark, some implicating the Clinton campaign by extension. Many female voters felt that they were being shamed into supporting Clinton simply because of her gender. 
"Your strong supporter, former Secretary of State Madeleine Albright, said there's a special place in hell for women who don't support other women," Woodruff said. "Do you agree with what she said?"
"Well, look, I think that she's been saying that for as long as I've known her, which is about 25 years," Clinton said. "But it doesn't change my view that we need to empower everyone, women and men, to make the best decisions in their minds that they can make. That's what I've always stood for."
She added said that when it comes to important issues such as equal pay and paid family leave "we still have some barriers to knock down." 
Watch Clinton's full response below. 
"I have said many times, I'm not asking people to support me because I'm a woman," Clinton told the crowd. "I'm asking people to support me because I think I'm the most qualified, experienced and ready person to be the president and the commander- in-chief."
Earlier in the debate, Woodruff asked Clinton to respond to the fact that 55 percent of female voters supported Sanders in the recent New Hampshire primaries. "What are women missing about you?" Woodruff asked.
"I have spent my entire adult life working toward making sure that women are empowered to make their own choices, even if that choice is not to vote for me," Clinton told Woodruff. "I believe that it's most important that we unleash the full potential of women and girls in our society."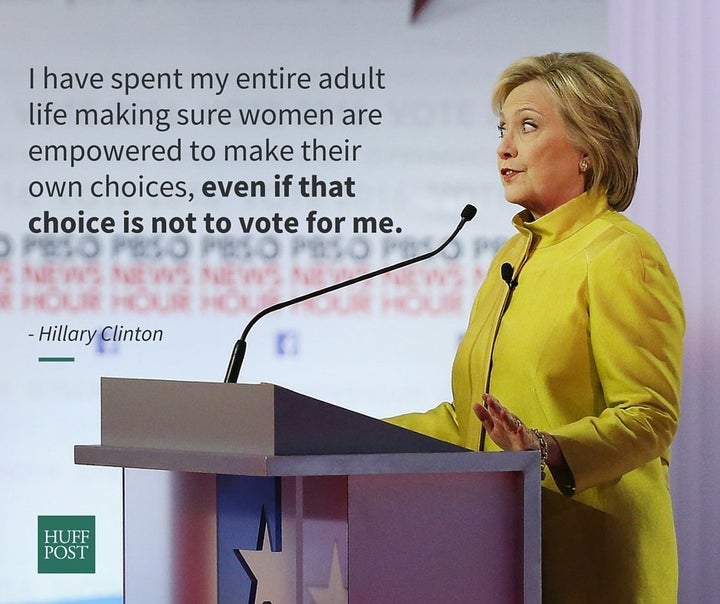 While Clinton pointed out that she's always been a strong leader for women's rights, her goal is not to pressure a woman into voting for her simply because of her gender. "I'm going to keep making sure that everything I've done, everything that I stand for is going to be well known," Clinton said. "But I have no argument with anyone making up her mind about who to support. I just hope that by the end of this campaign there will be a lot more supporting me. That's what I'm working towards." 
PHOTO GALLERY
Scenes From Democratic Debate No. 2
Calling all HuffPost superfans!
Sign up for membership to become a founding member and help shape HuffPost's next chapter