In her first appearance on Stephen Colbert's "Late Show," Democratic presidential hopeful Hillary Clinton took a firm stance against America's big banks.
Clinton stopped by to chat about various aspects of her campaign, including her staunch support for a stable middle class and an increase to the minimum wage. She even let it be known what she and Bill like to binge-watch after 11-hour-long congressional hearings. ("The Good Wife," "House of Cards" and "Madam Secretary." Duh.)
When Colbert turned his questioning to Wall Street reform, he asked directly if Clinton were president, "and the banks are failing, do we let them fail?"
"Yes. Yes, yes, yes, yes, yes," the former secretary of state responded. "Their shareholders have to know that yes, they will fail. And if they're too big to fail, then under my plan and others that have been proposed they may have to be broken up."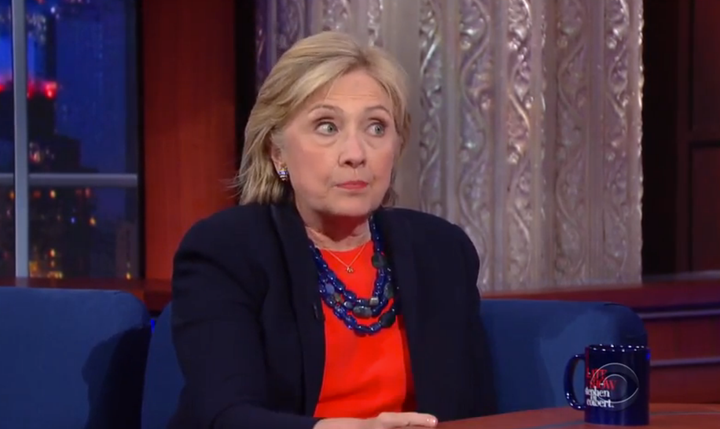 Clinton cited Dodd-Frank, which came into law in 2010 as a response to the Great Recession, and pointed toward the collapse of Lehman Brothers and bailouts of insurance and investment firms.
The interview also heavily focused on her desire to build on President Barack Obama's support for the middle class. But Clinton brushed off the notion that electing her would be like Obama having a third term in office.
"I'm not running for my husband's third term, I'm not running for Obama's third term, I'm running for my first term, but I'm going to do what works," she said. "We have an understanding of what works. The wealthy need to pay more, I'm sorry to break it to you."
Watch a clip of Clinton on "The Late Show" above.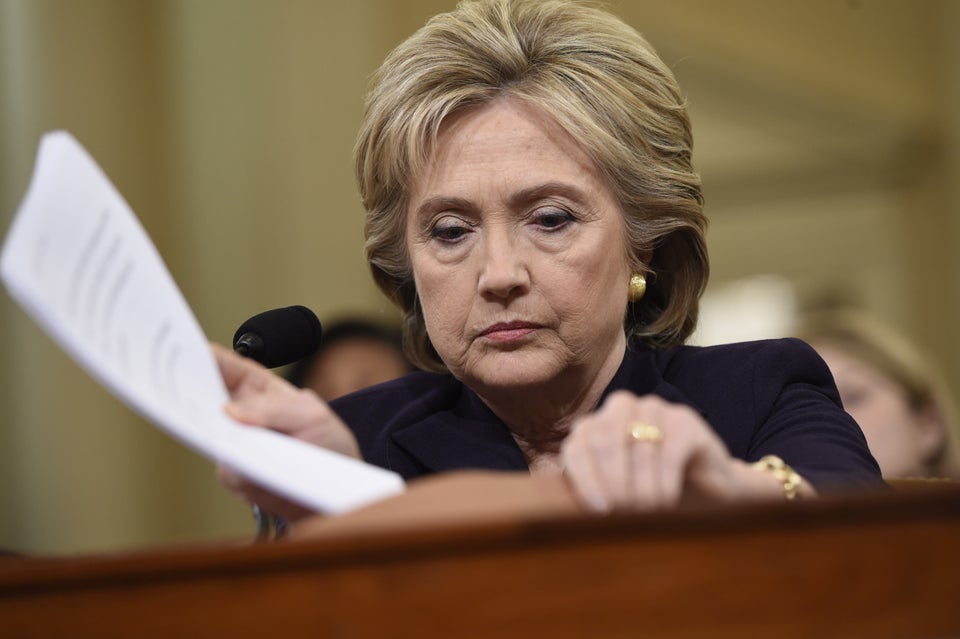 Here Are Hillary Clinton's Many Facial Expressions During Her Benghazi Committee Testimony
Popular in the Community