During the latest episode of Clinton's campaign-related podcast "With Her," the former Democratic nominee discussed the research that found a negative correlation between a women's professional success and her likability.
She then compared Griffin's gruesome photo to the anti-Clinton merchandise unofficial vendors were selling at the Republican National Convention.
"I've always just sucked it up," Clinton said about the gender bias she's experienced as a successful woman working in government. "I sucked it up in '08 when some really unpleasant things happened to me ... And I sucked it up in the 2016 campaign when I was called names and things were said and done to me."
She added, "We recently had this big kerfuffle ― this condemnation of Kathy Griffin ― for the picture she had of herself holding a head of Trump like a play on Perseus holding the head of Medusa," Clinton said.
"They were selling T-shirts and mugs at the Republican [National] Convention with Trump holding my head. Nobody said a word. Not a word!"
It's not clear if such severed head merchandise existed, but HuffPost reporters saw lots of other offensive anti-Clinton merchandise on display at the convention, including a violent image of her falling off a motorcycle and another of Trump punching her out.
In May, Griffin issued a formal apology, which she later rescinded, saying the Trump head photo shoot went "way too far." The incident led to lost gigs for Griffin and reports that she was questioned by the Secret Service.
The anti-Clinton merchandise created during the 2016 campaign was disgustingly sexist, featuring profane slogans calling her a "bitch," "tramp" and even more crass terms.
In Clinton's new election memoir, What Happened, released on Tuesday, she references the merchandise to illustrate what she called the "flood of hatred" from Trump supporters.
"I had left the State Department one of the most admired public servants in America," Clinton writes in the book. "Now people seemed to think I was evil. Not just 'not my cup of tea' but evil. It was flabbergasting and frightening."
Before You Go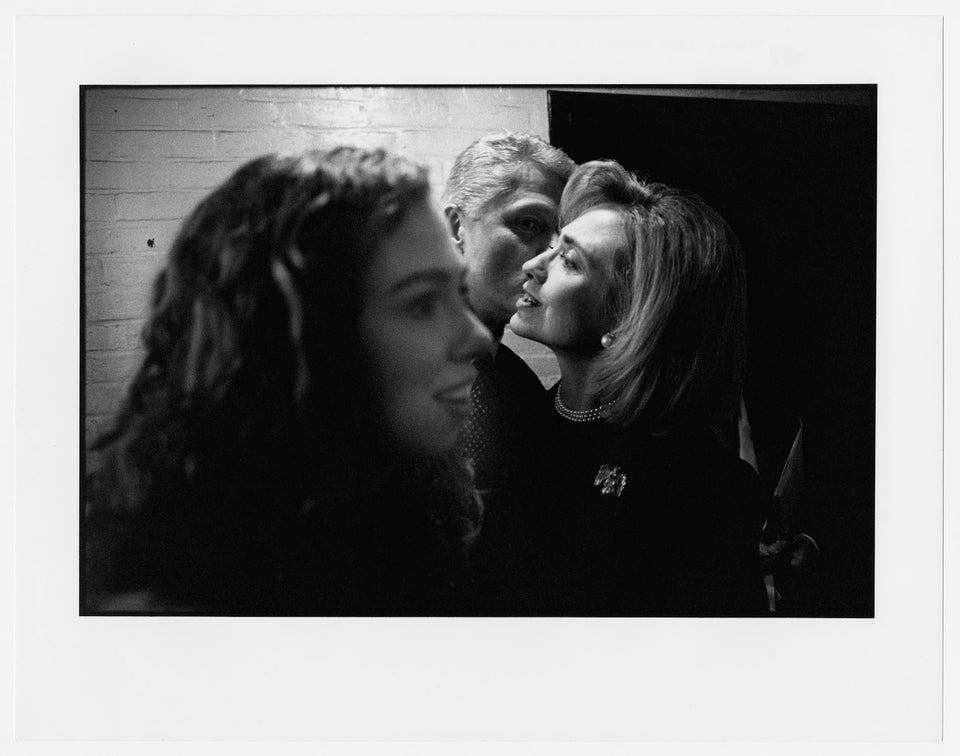 Never-Before-Seen Photos Of Hillary Clinton
Popular in the Community