The Arkansas GOP official who claimed Hillary Clinton would "probably get shot at the state line" if she ran for president resigned on Wednesday.
Republican Party Chair Doyle Webb said in a statement that Johnny Rhoda turned in his resignation even though he felt his comments were "taken out of context."
"Moments ago I received the resignation of Johnny Rhoda as 2nd District Republican Chairman," Webb said, according to the Associated Press. "He was apologetic for the statements he made to media yesterday and although he feels he was taken out of context, he knows that his statements have created an unnecessary distraction from the important issues before the state today."
Rhoda made the comment in a Tuesday interview with U.S. News, after being asked what kind of reception the former first lady of Arkansas could expect in the state should she decide to campaign for the White House.
"She'd probably get shot at the state line," he said. "Nobody has any affection for her. The majority don't."
Rhoda later told Business Insider that while he meant no ill will to Clinton, he could have been more eloquent.
"That comment was taken way out of context. It certainly was not meant in a threatening or hostile way at all. It was just a comment. Perhaps I used the wrong word," he said.
A recent poll conducted by Democratic-leaning Public Policy Polling in Arkansas found Clinton leading every potential Republican challenger except the state's former governor, Mike Huckabee.
The firm attributed Clinton's high standing to her husband, Bill, who was a popular Democratic governor in the state before being elected president.
According to the AP, Rhoda served as Van Buren County chairman for Rep. Tim Griffin's (R-Ark.) congressional bid in 2010. Griffin said Rhoda's comment was "obviously inappropriate, offensive and shows poor judgment."
Before You Go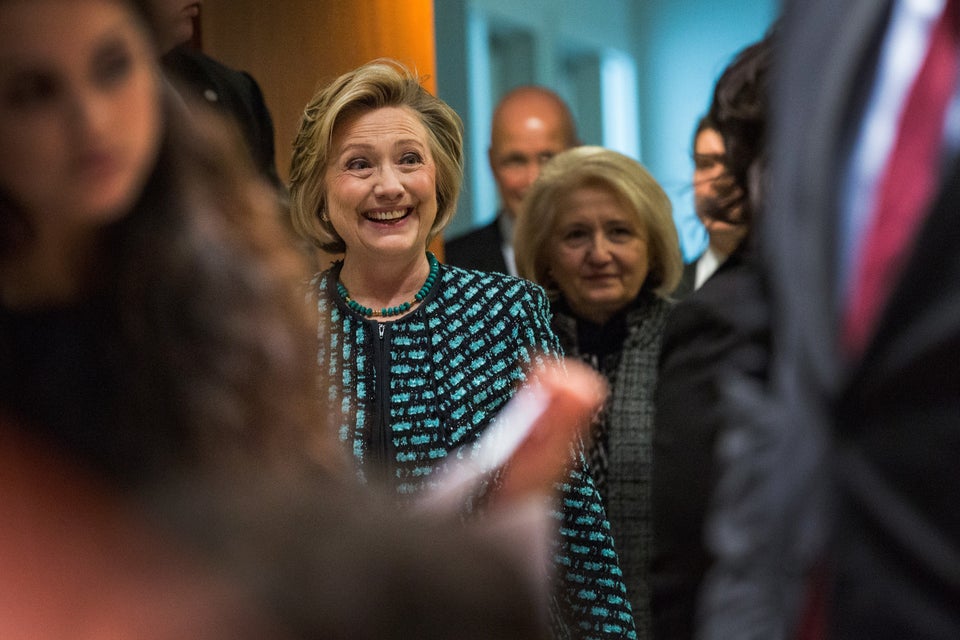 Hillary Clinton
Popular in the Community