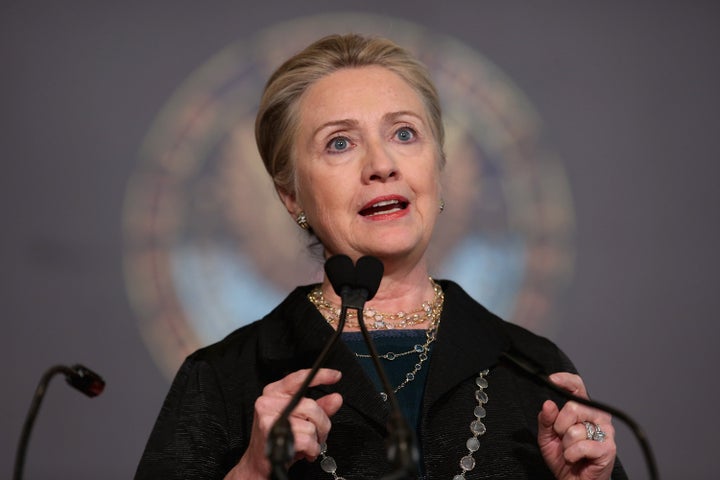 UPDATE: Aides to Hillary Clinton are disputing that her comments about whining were in response to Anne-Marie Slaughter's article 'Why Women Still Can't Have It All,' despite Marie Claire's report to the contrary.
According to a statement from the State Department, Clinton's comments were actually given in response to a question about J.D. Salinger's Catcher in the Rye. The State Department released an interview transcript on Thursday night and blasted Marie Claire for taking Clinton's comments out of context. "With all due respect to J.D. Salinger, it's clear as day from the transcript that the only person being called a whiner is his fictional character Holden Caulfield. It's outlandish and misleading for Marie Claire to imply anything else from sympathizing with reporter's daughter Sophie," said State Department spokesman Philippe Reines.
Waldman took to Twitter to defend her reporting. "Now I'm pissed. I wrote a very laudatory piece about Hillary Clinton which absolutely accurately quotes her. It gets picked up and....her over-protective bulldogs go insane. We were absolutely talking about women and work life balance when she made the whining comment. Clinton did not say Slaughter herself was a whiner. I never said she did. But neither were we engaged in a literary discussion abt Salinger. Clinton's whiner comment came up in the context of work life balance. She said lots of great stuff, that included."
EARLIER: Hillary Clinton has a message for women who don't think they can have it all: Stop "whining."
In an interview with Marie Claire, the secretary of state spoke out about a controversial article penned by her former staffer, Anne-Marie Slaughter, detailing her struggle to balance a family and a high-powered career.
Slaughter, who was the first woman director of policy planning at the State Department, left her role in 2011. She explained in a cover story in The Atlantic this summer that "juggling high-level government work with the needs of two teenage boys was not possible."
Ayelet Waldman asked Clinton about the story in her interview with Marie Claire, and Clinton responded to the Atlantic article with a "palpable" sense of disapproval, according to Waldman.
"I can't stand whining," Clinton said. "I can't stand the kind of paralysis that some people fall into because they're not happy with the choices they've made. You live in a time when there are endless choices. ... Money certainly helps, and having that kind of financial privilege goes a long way, but you don't even have to have money for it. But you have to work on yourself. ... Do something!"
"Some women are not comfortable working at the pace and intensity you have to work at in these jobs. ... Other women don't break a sweat," she said. "They have four or five, six kids. They're highly organized, they have very supportive networks."
In her story, Slaughter refers to Clinton as an understanding boss. Here, she describes the rigors of her position:
My workweek started at 4:20 on Monday morning, when I got up to get the 5:30 train from Trenton to Washington. It ended late on Friday, with the train home. In between, the days were crammed with meetings, and when the meetings stopped, the writing work began -- a never-ending stream of memos, reports, and comments on other people's drafts. For two years, I never left the office early enough to go to any stores other than those open 24 hours, which meant that everything from dry cleaning to hair appointments to Christmas shopping had to be done on weekends, amid children's sporting events, music lessons, family meals, and conference calls. I was entitled to four hours of vacation per pay period, which came to one day of vacation a month. And I had it better than many of my peers in D.C.; Secretary Clinton deliberately came in around 8 a.m. and left around 7 p.m., to allow her close staff to have morning and evening time with their families (although of course she worked earlier and later, from home).
After her article spurred an outpouring of critiques, Slaughter responded in another piece in The Atlantic, in which she admitted that framing her argument around the question of "having it all" may have been problematic:
Rebecca Traister has convinced me to stop using the term "having it all," in a thoughtful and quite brilliant piece she wrote for Salon arguing that the term makes women seem "piggy" and elitist. For my generation, women who came of age in the 1970s and entered the workforce in the 1980s, "having it all" simply meant that women should be able to have both careers and families in the same measure and to the same degree that men do.
Before You Go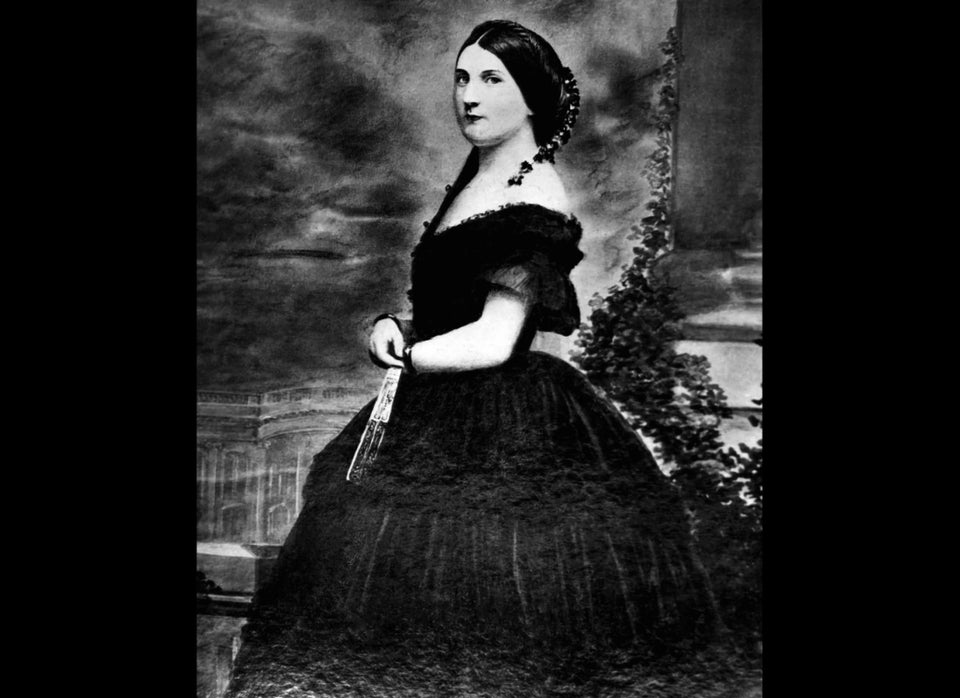 First Ladies' Charitable Causes
Popular in the Community