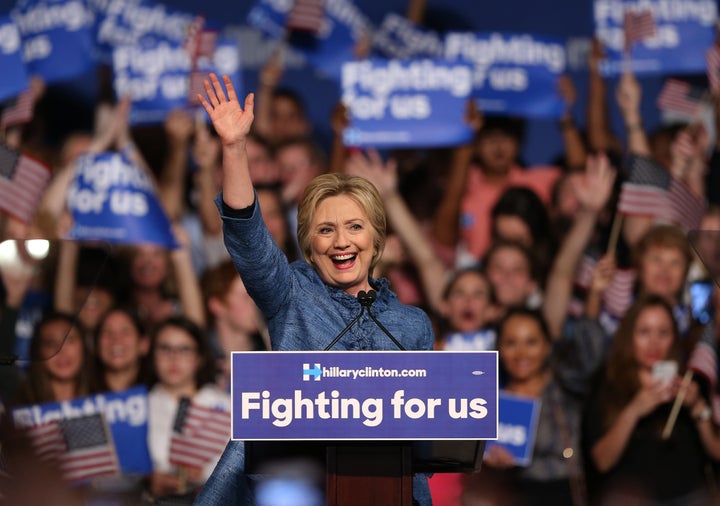 WASHINGTON -- Amid the first primary and caucus contests for the Democratic presidential nomination last month, Hillary Clinton added a new line to her regular stump speech, thanking the many small donors fueling her campaign.
The line was almost a direct copy from the speeches given by her opponent, Sen. Bernie Sanders (I-Vt.). It also appeared to be contradicted by the fact that she had only received 18 percent of her funds from donors giving $200 or below. But Clinton's campaign actually did far better among small donors in February than any previous month.
According to a new campaign report filed on Sunday, the Clinton campaign raised $10.5 million from small donors, which made up one-third of all contributions. The total includes contributions to Hillary Victory Fund, a joint fundraising committee linked to the campaign, that have been either transferred to or spent on behalf of the candidate.
The February small-donor haul was a huge improvement for Clinton. She only raised $19 million from small donors in all of 2015 and added another $4.2 million in January.
It was also probably a necessary fundraising change as her campaign leaned far too heavily on donors giving the maximum $2,700 in 2015. A heavy reliance on maximum donors is problematic because they cannot give anymore to fund a long primary slog. The campaign can keep tapping a large pool of small donors for money long into both a primary and general election campaign.
Her campaign touted the milestone of receiving 1 million individual donors on March 18. The Sanders campaign, however, is approaching the 2 million mark.
While Clinton is seeing vastly improving small-donor numbers, the Sanders camp's almost complete reliance on small donors is unprecedented. The Vermont senator has raised nearly $140 million through February, with two-thirds coming from small donors.
Overall, Sanders raised $43 million in February to Clinton's $32 million (which includes Victory Fund allocations). Both campaigns kept their burn rate -- the rate at which the campaign spends the money it raises -- just below 100 percent that month.
Before You Go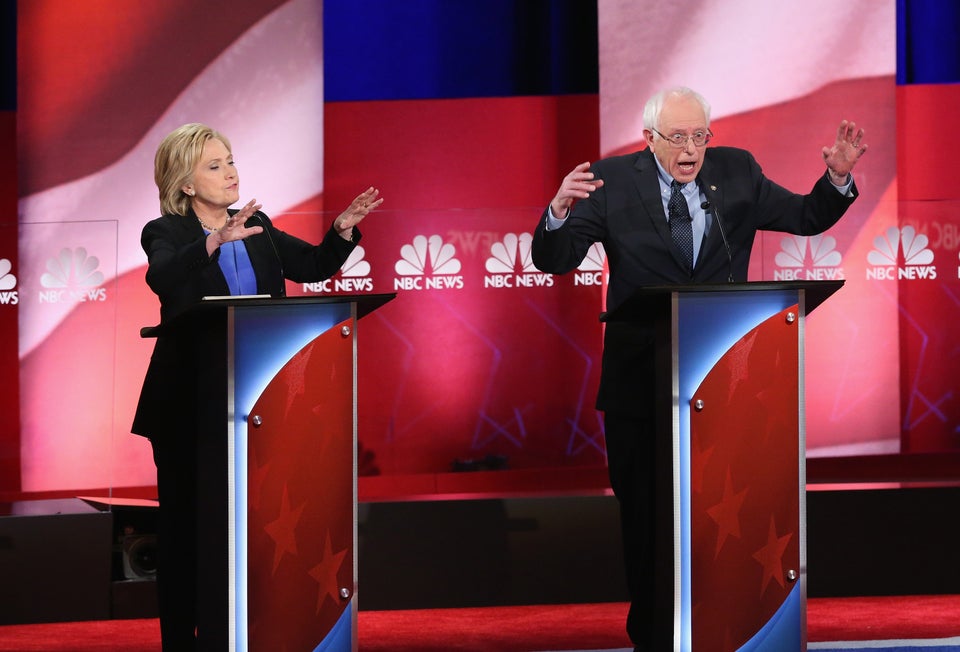 Bernie Sanders And Hillary Clinton Face Off
Popular in the Community