Democratic nominee Hillary Clinton took a hit at Republican National Committee Chairman Reince Priebus on Thursday, the day after he tweeted that the presidential hopeful should have smiled more during a televised forum.
In a tweet posted after NBC's Commander-In-Chief forum, Priebus criticized Clinton for having "no smile" while talking about foreign policy:
Clinton brushed off Priebus' comments during a press conference, saying she didn't smile during the forum because she was talking about serious issues.
"I don't take anything seriously that comes from the RNC," Clinton said.
She also criticized Republican nominee Donald Trump for praising Russian President Vladimir Putin.
"Maybe he did it with a smile, and I guess the RNC would have liked that," Clinton said.
Clinton first responded to Priebus' tweet Wednesday night:
Jason Miller, Trump's senior communications adviser, issued the following statement after Clinton's press conference:
"Last night Hillary Clinton again failed the commander-in-chief test, where she was unable to answer for her terrible foreign policy judgment, mishandling of classified information and claims that the VA wait time scandal was overblown. Her claim that no lives were lost in Libya was an insult to the memory of the four brave Americans who died in Benghazi. So it's no surprise she's resorting to unhinged and dishonest attacks, including claiming on Israeli TV that terrorists are praying for Mr. Trump to win. These are the desperate attacks of a flailing campaign sinking in the polls, and characteristics of someone woefully unfit for the presidency of the United States."
This article has been updated with the statement from Jason Miller.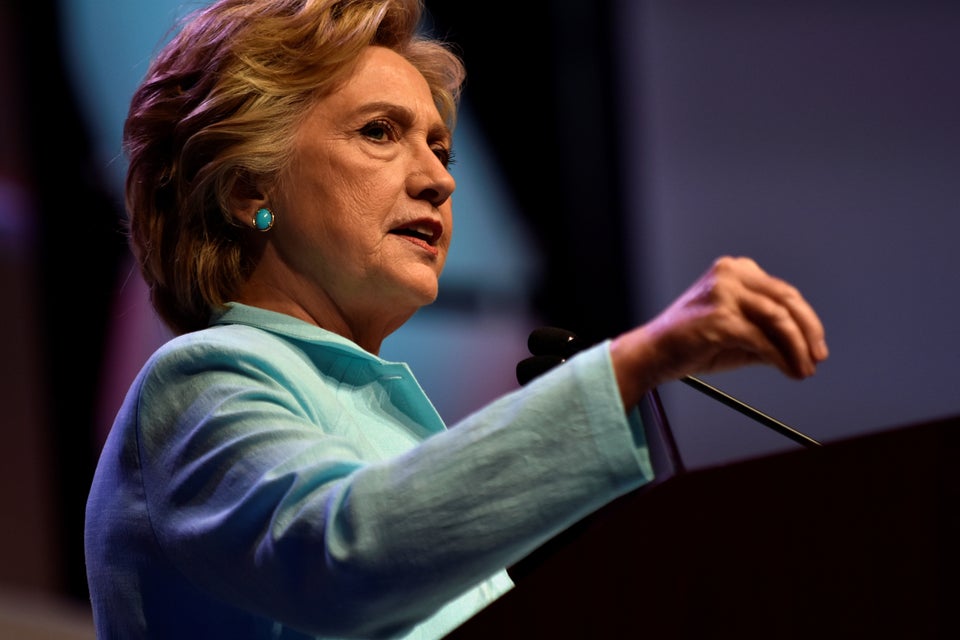 Hillary Clinton accepts nomination
Popular in the Community