Hillary Clinton was spotted Friday afternoon doing some reading on a commercial American Airlines flight traveling from Logan Airport in Boston to LaGuardia in New York.
In the photo below, Clinton sits in a coach seat next to Huma Abedin (who's mostly obscured below) with a phone in her hands and her eyes on the papers splayed across her lap and Abedin's.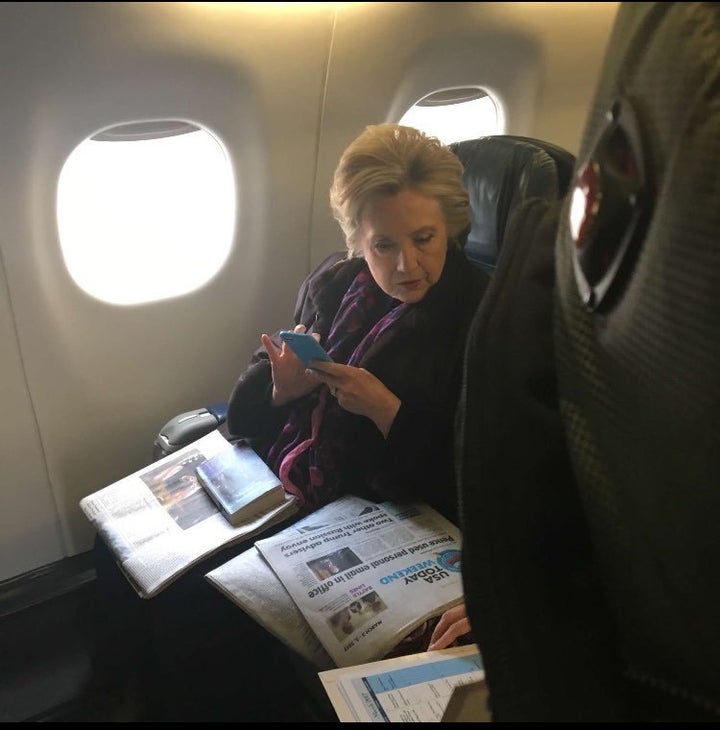 The photo was taken by Caitlin Quigley, 32, the manager of development and communications for Callen-Lorde, a New York-based LGBTQ health care center.
Twitter got hold of the photo and has already done the work of zeroing in on its details ― sipping tea emoji and all.
Quigley told The Huffington Post she "sent it to like six people sitting around me who saw [she] had it," and it has since spread to social media through friends of friends.
Quigley told HuffPost that she only noticed Abedin and Clinton's presence in coach after security stopped and restarted boarding a few times.
She said she snapped the "stealth shot" so people would believe what she was seeing, but when she saw what Clinton was reading she "thought it was too good not to share."
Quigley assured us that the original photograph was not staged.
"The meme writes itself," she said via Facebook message.
Since the photo hit Twitter, it has blown up and been meme-ified.
James Michael Nichols contributed reporting to this story.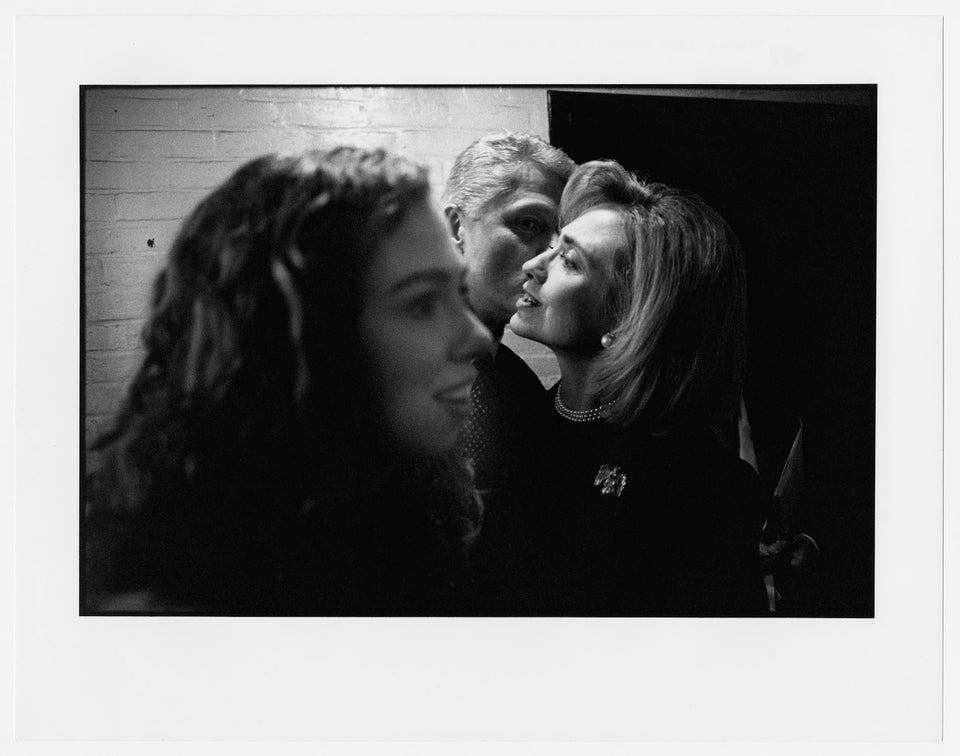 Never-Before-Seen Photos Of Hillary Clinton
Popular in the Community