Hillary Clinton, can you please stop getting cooler and cooler? You're making the rest of us look bad.
The secretary of state took to the podium at the swearing-in ceremony for her Assistant Secretary of Public Affairs, Mike Hammer, on Thursday night. Everything was business as usual until Sec. Clinton pulled out a mysterious white box. She explained:
"We're also here to celebrate the color purple. And Mike, I was in a real dilemma. I have pantsuits in nearly every color... except purple. And so I've got to get appropriately attired -- as you can see the entire family is appropriately attired -- and thanks to the good work of the PA staff..."
Clinton then put on purple beads, tossed her hair (as she's wont to do), and slipped on some cocktail rings.
But Sec. Clinton wasn't done, adding, "Then, of course, the piece de resistance..." She then pulled out a pair of wild green and purple cat-eye sunglasses and proceeded to walk Hammer through his oaths in full Mardi Gras garb.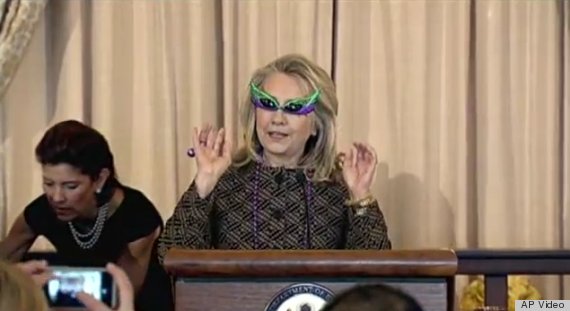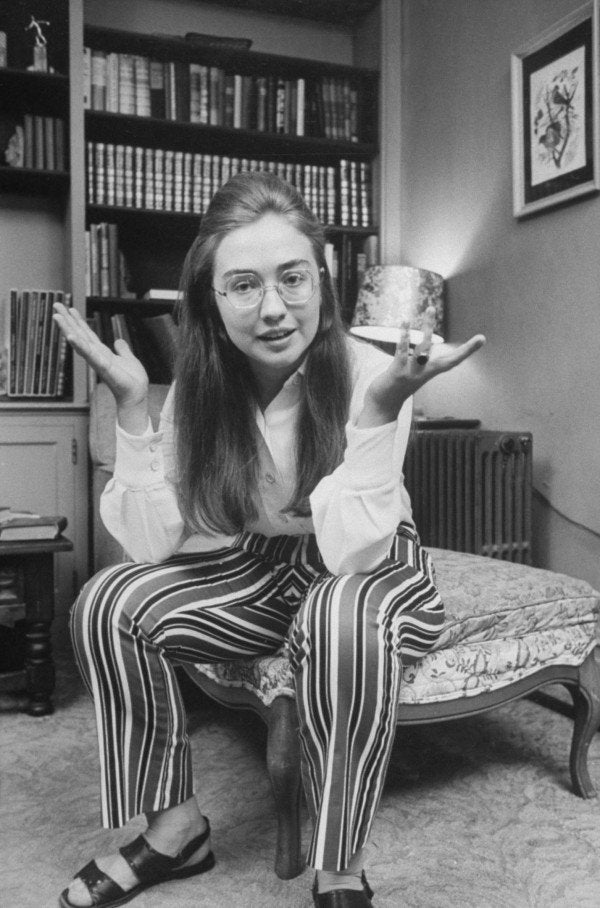 Hillary Clinton's Style Evolution