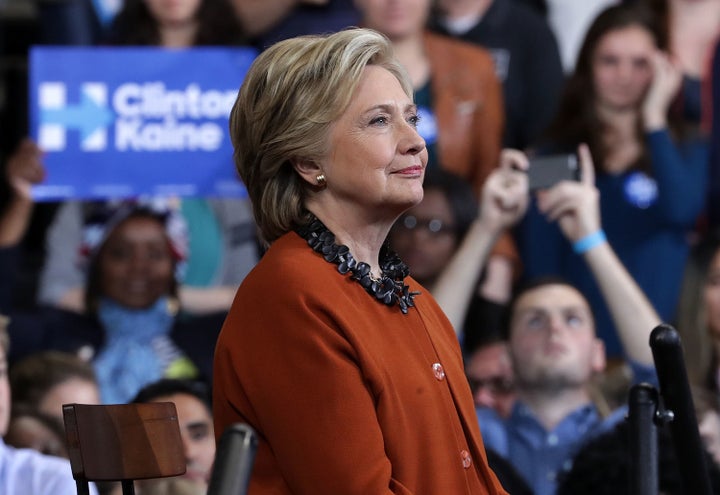 WASHINGTON ― Priorities USA Action, the main super PAC supporting Democrat Hillary Clinton's presidential campaign, has raised and spent more money than any super PAC since the committees were sanctioned in 2010.
The pro-Clinton group raised a total of $176 million from January 2015 through Oct. 19. Its most recent report, filed with the Federal Election Commission on Thursday, shows the group raised $18 million in the first 19 days of October. This is the super PAC's last disclosure before the next month's election, but it's not the final total for the campaign.
The record figure for Priorities USA Action continues the trend of escalating super PAC fundraising. But it's the first time a group supporting a Democrat has claimed the title. Priorities USA Action's haul tops 2012 Republican presidential candidate Mitt Romney's super PAC, Restore Our Future, which raised $154 million for the campaign that he lost to President Barack Obama. The third-largest sum raised by a super PAC in one election cycle was the $117 million collected by American Crossroads in 2012.
Priorities USA Action has aided Clinton's campaign in burying Republican nominee Donald Trump in a torrent of negative advertising. Clinton's position in national and state polls are so good that Priorities USA Action, run by longtime Democratic operative Guy Cecil, has begun to attack down-ballot candidates in swing states. In the past week, the group has launched attack ads against Sen. Kelly Ayotte (R-N.H.), Sen. Pat Toomey (R-Pa.) and Rep. Rod Blum (R-Iowa) that tie them to Trump.
Super PACs were created in the wake of the Supreme Court's 2010 Citizens United decision and a subsequent, related lower court ruling. Citizens United allowed corporations and unions to spend unlimited sums on elections so long as they were independent of candidates. The lower court ruling expanded this right to individuals, and the FEC followed up by allowing individuals to pool their unlimited contributions into political committees that came to be known as super PACs.
These committees quickly became vehicles for candidates and political parties to collect unlimited contributions from the super rich. In this year's election cycle through the end of August, donors giving more than $500,000 accounted for 74 percent of the $955 million raised by super PACs.
Almost all of the money raised by Priorities USA Action has come from seven-figure donors. Of the group's total $176 million haul, $157 million ― 89 percent ― has come from just 42 donors giving $1 million or more.
The largest super PAC donor supporting Clinton's election is hedge fund billionaire S. Donald Sussman. The Virgin Islands resident and longtime Democratic donor has put $20 million into Priorities USA Action so far this election. He recently told The Washington Post that his main goal in political giving is his deeply ironic desire to overturn Citizens United and its related decisions to get rid of super PACs.
"It's very odd to be giving millions when your objective is to actually get the money out of politics," Sussman told The Washington Post. "I am a very strong supporter of publicly financed campaigns, and I think the only way to accomplish that is to get someone like Secretary Clinton, who is committed to cleaning up the unfortunate disaster created by the activist court in Citizens United."
Clinton, despite receiving the support of the record-setting Priorities USA Action, has endorsed campaign finance reforms that include a constitutional amendment to overturn Citizens United and other campaign finance-related court rulings, public financing for congressional elections, and disclosure rules for politically active nonprofit groups.
The hotel and real estate billionaires Jay and M.K. Pritzker combined to give more than $15 million to Priorities USA Action. Pro-Israel donors Haim and Cheryl Saban gave $10 million.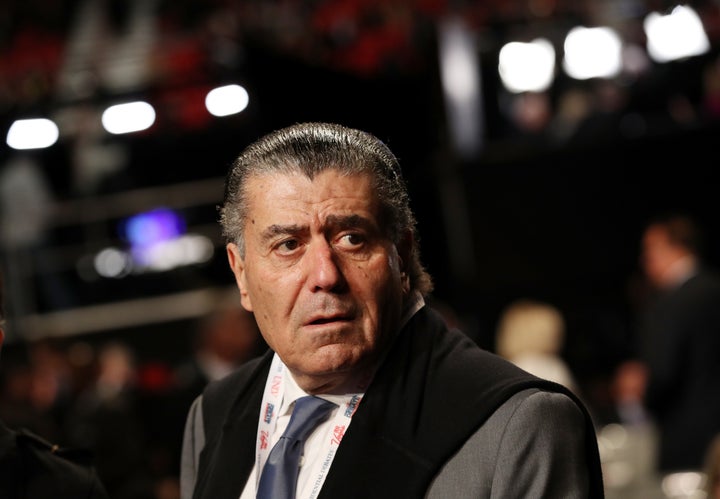 Fred Eychaner, a media mogul and LGBTQ rights supporter, donated $10 million. The media-shy Democratic megadonor has been a major backer of the party's super PACs. He hosted Clinton for at least one fundraiser this election.
Other eight-figure donors to the super PAC were hedge fund billionaire James Simons and his wife Marilyn. The couple have also given $10 million to the group.
Other top individual donors include George Soros ($9 million), S. Daniel Abraham ($9 million), Laure Woods ($5 million), Henry and Marsha Laufer ($5 million), Steve and Susan Mandel ($5 million), Dustin Moskovitz ($5 million), Herb Sandler ($4 million), David Shaw ($4 million), and Bernard Schwartz ($2.5 million).
Clinton also has received super PAC support from labor unions. Working for Working Americans, a super PAC funded by a variety of unions, gave $5 million to Priorities USA Action. Other union contributions came from the United Association of Plumbers and Pipefitters ($4 million), Laborers International Union ($4 million), American Federation of Teachers ($2.5 million), International Union of Operating Engineers ($2 million), National Air Traffic Controllers ($1.85 million), Teamsters Union ($1.5 million) and American Federation of State, County and Municipal Employees ($1 million).
While super PACs are supposed to be independent from the candidates they support, the FEC's lax interpretation of campaign finance law provides wide latitude for the groups to work with campaigns. This has certainly been the case for Priorities USA Action and the Clinton campaign.
Priorities USA Action was founded in 2011 to help re-elect Obama, whose campaign initially was reluctant to embrace the unlimited money world created by the Citizens United decision. The president had criticized the Supreme Court decision in his 2010 State of the Union address. His team eventually came around and gave the group his blessing, even sending surrogates to help raise money.
In 2014, the Clinton campaign-in-waiting took over the reins of Priorities USA Action from Obama's allies. They began to work out what the future campaign could and could not do to support the super PAC's efforts. Many of these deliberations are laid out in emails from Clinton campaign manager John Podesta that were illegally hacked and posted online by Wikileaks, which opposes Clinton's election.
A memo prepared in March 2015 by Clinton and Priorities USA Action lawyer Marc Elias provided a detailed walkthrough of how the campaign's surrogates could help raise money for the super PAC. The two big takeaways were: Whenever a campaign surrogate asks a donor for super PAC money, they must make a "hard ask" for a maximum contribution of $5,000. And if they make this "hard ask" then they can speak freely about the campaign's support for the super PAC.
A suggested line from memo reads, "We cannot win this election without [Preferred Super PAC]. You should support them."
The campaign had numerous top surrogates appear at Priorities USA Action events and place phone calls thanking donors for their super PAC support. After Clinton's victory in the Iowa caucuses over her primary rival, Sen. Bernie Sanders (I-Vt.), Podesta was given a donor call sheet that included three super PAC thank you calls. They were to go to top donor Sussman, Swanson Street Associates CEO Ken Goldenberg, and Laborers' International Union President Terry O'Sullivan. Notes for these calls included the explanation that the Laborers' Union was a supporter of repealing the so-called Cadillac health plan tax included in the Affordable Care Act.
Finance director Dennis Cheng was also provided a list of Priorities USA Action donors to thank in August 2015. They included Trey Beck, a former managing director at hedge fund D.E. Shaw; James Pugh, a Florida developer; and Mike Roberts, a $50,000 donor who attended a Little Rock, Arkansas, super PAC fundraiser.
The call list included talking points in case the donors asked questions about further super PAC donations. If the donor wanted to know how their donation will be spent, Cheng was to respond:
"As you know, we cannot coordinate with Priorities on how they spend their funds.  However, they have a demonstrated record of spending funds wisely to keep the White House in Democratic hands and I am confident that will be the case in 2016."
HUFFPOST READERS: What's happening in your state or district? The Huffington Post wants to know about all the campaign ads, mailers, robocalls, candidate appearances and other interesting campaign news happening by you. Email any tips, videos, audio files or photos to scoops@huffingtonpost.com.
Calling all HuffPost superfans!
Sign up for membership to become a founding member and help shape HuffPost's next chapter
BEFORE YOU GO