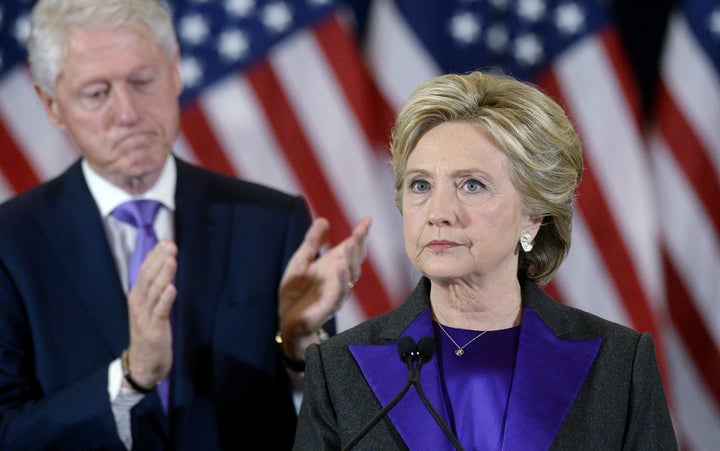 From the moment Hillary Clinton announced her run for president almost 19 months ago, she became the target of relentless, sexist abuse.
And Clinton took it all in stride.
Her parting message? Don't stop fighting for what you believe in, even if it causes you immense pain.
"I've had successes and setbacks and sometimes painful ones," she said. "Many of you are at the beginning of your professional, public, and political careers — you will have successes and setbacks too. This loss hurts, but please never stop believing that fighting for what's right is worth it."
It's clear to most people, and especially women, the deep emotional price Clinton paid to run for office in 2016. She faced off with a bully who used textbook abusive tactics against her at every turn. She went up against a man who boasted about sexually assaulting women, and who spent his life ranking women according to their physical attractiveness. An estimated 71.6 million people were watching the final debate when Trump called Clinton a "nasty woman" on live television.
Yet even though he won in the end, she said, it was all worth it.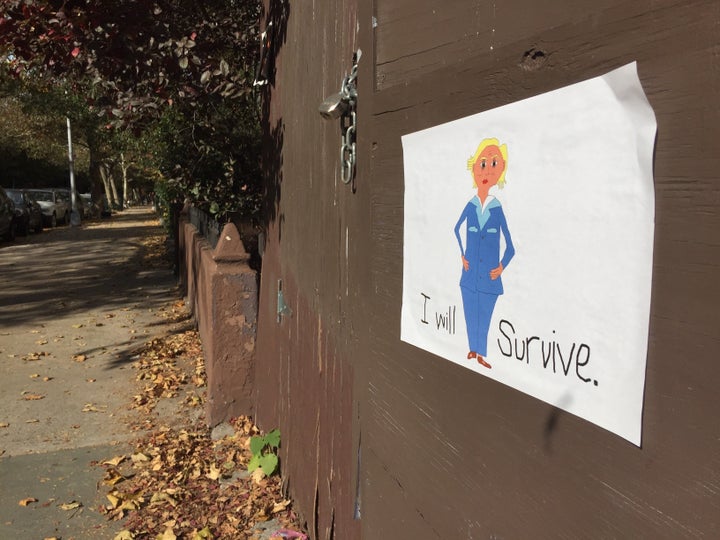 "We need — we need you to keep up these fights now and for the rest of your lives," she continued. "To all the women, and especially the young women, who put their faith in this campaign and in me: I want you to know that nothing has made me prouder than to be your champion."
The strategies that Trump used in his race with Clinton are familiar to many women. They've seen them deployed, in small and large doses, by men throughout their lives who wanted to make them feel powerless.
They call them names, try to discredit them among their peers, and generally make their lives so uncomfortable that it can be easier to retreat than to engage. But Clinton never did.
As the abuse mounted, she continued to fight. That's what makes her a survivor.
It will not be easy for the country to recover from the misogyny of the 2016 presidential race. For many people, the election has been a traumatic experience. We bore witness to the violence that a woman must endure to compete for the nation's highest job.
Victims of domestic violence and sexual assault reported that sexism of the campaign actually made them sick. Others reported having to tune out of election coverage altogether, because the toll it took on their mental health was just too high.
The collective fatigue of hearing a man ridicule, diminish and bully a woman for months cannot be over-emphasized. But for those of us feeling hopeless and ready to throw in the towel, it is worth considering Clinton's plea.
Rise up and fight. This is the beginning, not the end.
Melissa Jeltsen covers domestic violence and other issues related to women's health, safety and security. Tips? Feedback? Send an email or follow her on Twitter.
Related
Popular in the Community