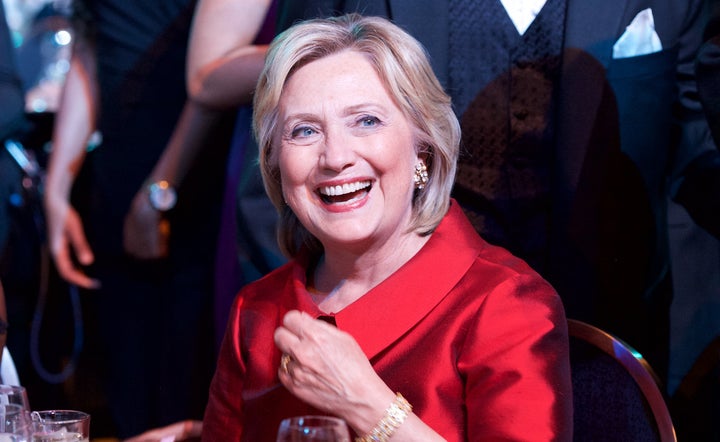 WASHINGTON -- Democratic presidential candidate Hillary Clinton called on the United States to accept significantly more Syrian refugees than it already has in an interview Sunday.
President Barack Obama has instructed his administration to be prepared to admit at least 10,000 refugees, but advocates for refugees have said that is an insufficient number to deal with the more than 4 million Syrians who have been displaced. On CBS' "Face the Nation," Clinton said the U.S. "has to do more."
"We're facing the worst refugee crisis since the end of World War II," she told host John Dickerson. "I would like to see us move from what is a good start, with 10,000, to 65,000 and begin immediately to put into place the mechanisms for vetting the people that we would take in."
She said the country's focus in admitting refugees should be in helping the most vulnerable, like persecuted religious minorities. Earlier this month, Clinton said she believed the United States and United Nations should convene an "emergency global gathering" to get commitments from countries willing to take in refugees and contribute funds, but hadn't cited a specific numeric goal for the U.S.
Former Maryland Gov. Martin O'Malley, who is challenging Clinton for the Democratic presidential nomination, immediately sent out a statement saying that he was "glad" Clinton had joined him in citing 65,000 as the number of refugees the country should take in.
The Republican presidential candidates have avoided citing specific numbers of refugees for the U.S. to accept, with some suggesting that taking in Syrians could pose a security risk.
"If they are providing any equipment to Hezbollah, if they are supporting Hezbollah, which is the main fighting force on behalf of the Iranians to support Assad, but also a deadly threat to Israel, then we have got to take actions, whether they're tougher sanctions or other kinds of actions to try and prevent that from happening," she said.
Support HuffPost
The Stakes Have Never Been Higher
Popular in the Community