Hillary Clinton just possibly gave one of the most important interviews during her busy campaign trail.
Marley Dias, who created a very successful book drive for black girls because she was "sick of reading books about white boys and dogs," recently interviewed the Democratic presidential candidate. The 11-year-old, who is the editor of Elle's zine Marley Mag, emailed Clinton some hard-hitting questions to find out what she was like as a kid.
The #1000BlackGirlBooks founder asked in which book Clinton first saw herself represented (Little Women by Louisa May Alcott), what's her favorite black girl book (I Know Why the Caged Bird Sings by Maya Angelou) and how she handled not getting credit for her work in high school.
Clinton also opened up to Marley about her insecurities in middle school. She told her about a mortifying experience from a time when she got an ugly haircut, wore a fake pony tail to school and her friend accidentally snatched it off.
"Now that I'm older, I have a little more perspective," Clinton told Marley. "But I certainly remember what it was like to be your age and be so worried about what people thought of me. And I'm glad I didn't know back then that I had a whole life ahead of me of people commenting on my hair!"
Clinton also told Marley, who said she wanted to be the first woman president when she was younger, what advice she would give her 11-year-old self.
"I would say that when you have a big dream or you're trying to solve a big problem, there will always be people who tell you that you can't. Here's my advice: don't listen," she said. "Keep striving for your goals, and remember that it's good to be ambitious. There's nothing wrong with knowing what you want and going after it. And Marley, what you've accomplished already is proof of that."
Marley wrote in her article that she's excited for the possibility of Clinton's presidency because she has "shaped the way I think about my future, because so many of the qualities she has now are ones that I want to have when I get older." She even admitted that she's happy that Clinton's campaign could beat her to the punch for a seat in the Oval Office.
Marley has already rubbed shoulders with first lady Michelle Obama, Oprah Winfrey, Misty Copeland and other influencers. Through her zine with Elle, she's been able to create and curate content that shines a positive light on black women and girls.
"I want to change the way we imagine black girls in books and in culture and I want to create new spaces for black girls to be represented," Marley wrote in her editor's letter. "I hope that, no matter how old you are, you enjoy this issue and that it inspires you to think. Most importantly, I hope it inspires you to act. The women and girls in this issue show us how."
Kudos, to Marley for paving the way at such a young age.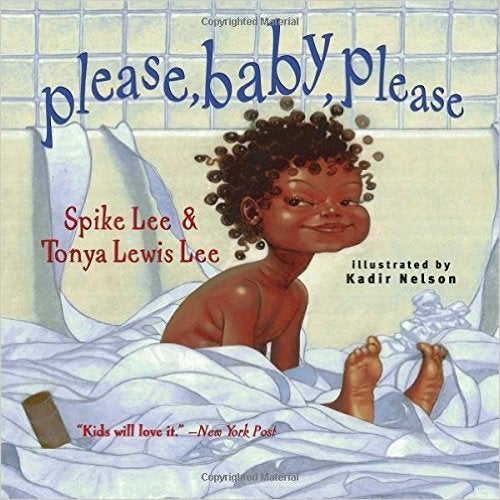 21 Children's Books Every Black Kid Should Read