 Though Texas is historically a red state, talk of a potential 2016 presidential bid by former Secretary of State Hillary Clinton's has at least one Lone Star State official concerned about the strength of the GOP's grip.
In an interview published Friday, state GOP Chairman Steve Munisteri told Real Clear Politics that Texas is bracing itself for a major shift in the political atmosphere if Clinton is on the ballot.
"If she's the nominee, I would say that this is a 'lean Republican' state but not a 'solid Republican' state," Munisteri said. "I don't know anyone nationally who's scoffing at this. The national party leadership is aware and tells me they're taking it seriously."
A recent survey from Public Policy Polling suggested that Clinton could pose a bigger threat to Texas Republicans than Munisteri admits. In that poll, Clinton led a list of potential GOP presidential candidates, though the results were all within the margin of error.
While Texas was a predominantly blue state in presidential elections up until 1980, the early popularity of a Clinton White House in 2016 suggests it could give its first vote for a Democrat since 1976.
Tanene Allison, communications director for the Texas Democratic Party told Real Clear Politics that Texas could "absolutely be considered a swing state in the sense that presidential candidates will have to campaign here," something that candidates from both parties "haven't been doing for a long time."
Clinton supporters have been eager to help build traction for the recently departed secretary of state's political future. A "Ready for Hillary" super PAC launched in January and the buzz continued to grow in February when a new website launched shortly after Clinton left her post. polling released in February said Clinton was the "most popular" political figure.
When Clinton ran in the Texas Democratic primary against Barack Obama in 2008 -- edging the eventual president -- some 3 million voters came out for the contest -- about double the number who turned out in the 2012 GOP primary when Mitt Romney secured the Republican nomination.
Before You Go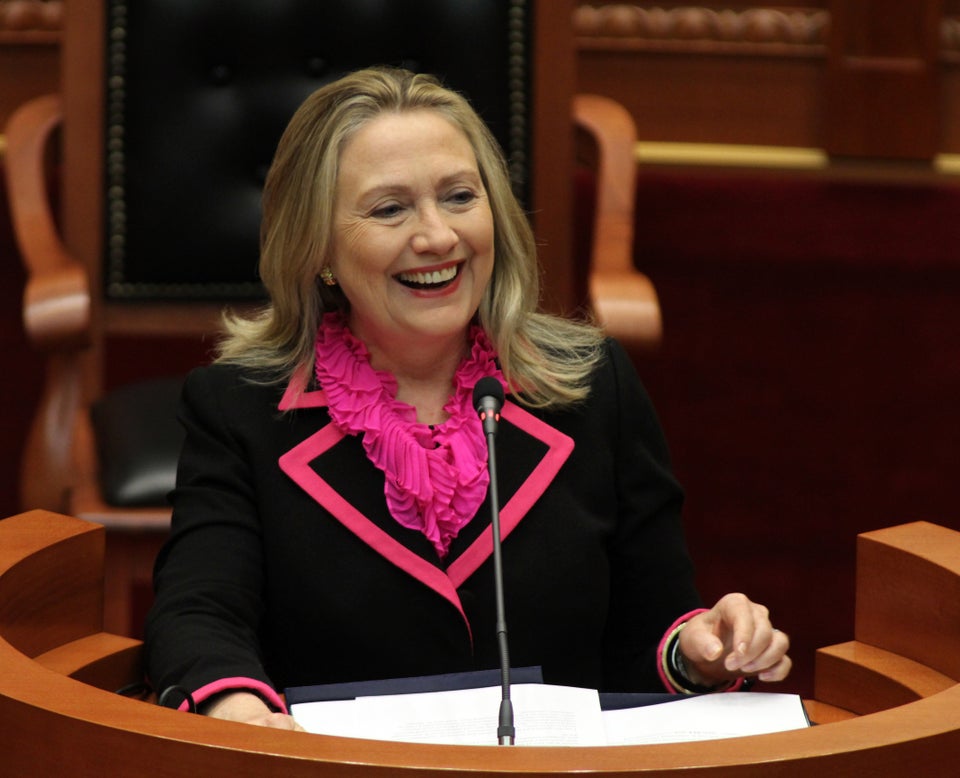 Which Women Might Run In 2016?
Popular in the Community