Hillary Clinton has tried to convince Democratic primary voters that she is firmly opposed to the controversial Trans-Pacific Partnership trade deal.
But the president and CEO of the U.S. Chamber of Commerce, the country's leading business trade group and a proponent of the accord, told Bloomberg News earlier this month that he isn't buying Clinton's public stance. Now Sen. Bernie Sanders is seizing on those comments as a sign that his presidential primary rival can't be counted on to oppose TPP. 
Thomas Donohue, head of the business lobby, suggested that Clinton is only opposing TPP to improve her chances against Sanders, who has objected to the deal from the beginning. Clinton would likely revert to her previous support for the agreement if she were elected president, Donohue posited.
"If she were to get nominated, if she were to be elected, I have a hunch that what runs in the family is you get a little practical if you get the job," Donohue said.
As leader of one of the most influential groups in Washington, Donohue is an old hand at assessing politicians' moves and motives. TPP is a top priority for the Chamber of Commerce and the businesses it represents. If Donohue is saying he's not concerned that Clinton would ultimately resist the passage of TPP, that's a view worth considering.
The business lobbyist also dismissed concerns about Donald Trump, who is loudly anti-TPP.  He expressed confidence that the populist anger that has characterized the early primary process will give way to more business-friendly sensibilities.
"The citizens are sort of mad, but they haven't voted at all," Donohue told Bloomberg News. "We haven't had a single vote."
"I'm not saying who is going to win," he added. "I'm just telling you that on both the Democratic and Republican side, we are getting down to the real stuff. It isn't going to end the way you think it is."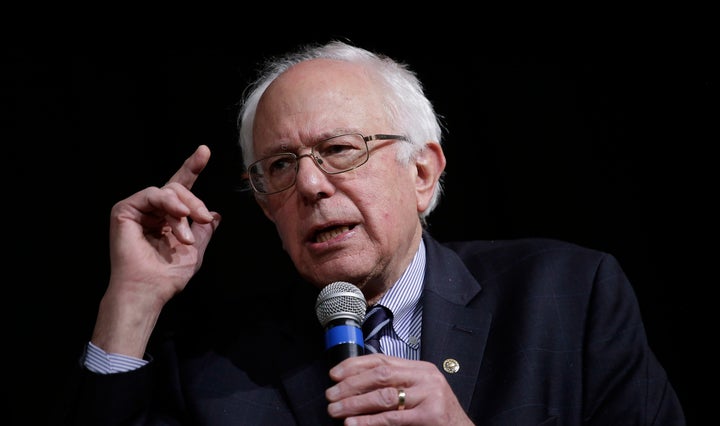 The Sanders campaign said in a press release Thursday that Donohue's remarks raise "questions about where Clinton stands" on TPP.
"What's her position on this bad trade deal today?" Sanders spokesman Michael Briggs asked. "It's hard to keep track of Secretary Clinton's shifting stands on the trade agreement that would help multi-national corporations ship more decent-paying jobs from the United States to low-wage nations overseas."
The Clinton campaign did not immediately respond to a request for comment.
Clinton announced her opposition to TPP on Oct. 7 last year, telling Judy Woodruff of the "PBS NewsHour" that there were "still too many unanswered questions" about how the agreement would affect U.S. jobs, the affordability of prescription drugs and other matters.
At the time, Clinton was under rising pressure from progressive activists to take a more definitive position on the trade agreement. Yet in her remarks, she appeared to give herself leeway to embrace the deal later if her concerns could be assuaged.
"As of today, I am not in favor of what I have learned about it," she said.
Even those cautious words marked an about-face from Clinton's previous embrace of TPP, which she had worked on as President Barack Obama's secretary of state. Clinton called the deal the "gold standard in trade agreements" in November 2012, while still serving as America's top diplomat.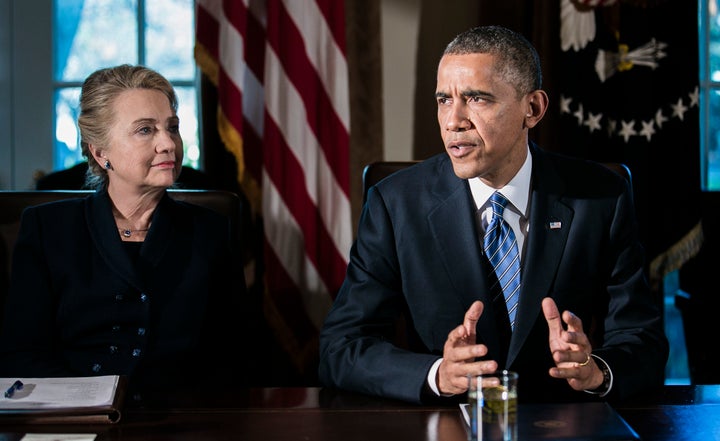 More than one progressive activist has argued that Clinton's public change of heart simply shows that she's willing to say things to appease voters, but that doesn't mean she can be relied on to stick to her positions if elected. These skeptics contend, for example, that Clinton only came out against construction of the Keystone XL pipeline in September 2015 when it had become a growing political liability to continue not taking a stance.
The Trans-Pacific Partnership, a wide-ranging accord among 12 Pacific Rim nations, would lower tariffs and streamline regulations on goods and services exchanged by the participating countries. The Obama administration, most big business leaders, some congressional Democrats and the majority of congressional Republicans argue that the agreement is essential to maintain the U.S.'s competitive edge in the global economy and counter the rising influence of China in the Pacific region.
Critics of the deal -- including labor unions, environmental groups, global health activists, Internet freedom advocates and the majority of congressional Democrats -- argue that it will cost the U.S. manufacturing jobs, reward nations that abuse human rights and empower corporations to challenge domestic laws protecting consumers, patients and workers.
Last June, Congress granted the president trade promotion authority, which bars Congress from amending or filibustering a trade agreement submitted by the White House for approval. Lawmakers are restricted to an up-or-down vote.
A senior White House official told reporters Wednesday that the opposition to TPP from presidential candidates of both parties was being "closely watched" by America's negotiating partners. The official implied that the candidates' comments made other TPP nations eager to see the U.S. ratify the accord this year.
The official also said the Obama administration did not have a position on whether it would be better to pursue ratification of TPP before the November elections or in the lame-duck session of Congress afterward.
Chamber of Commerce leader Donohue told Bloomberg that he sees the best chance for approving the trade agreement after the election, since Republican lawmakers in particular could vote for it without fear of endangering their own re-elections.
"If you tried to get a vote on it right now, the Senate wouldn't let you do it, because they are not going to take three or four very important senators -- at a time when they are ... running for office, you know, more Republicans than Democrats -- and put them at risk," Donohue said.
He added that waiting until after the election also gives TPP's proponents more time to whip votes in favor of it.
Donohue estimated the likelihood of the deal passing by the end of 2016 at 75 percent.
PHOTO GALLERY
Demi Lovato Joins Hillary Clinton in Iowa
Calling all HuffPost superfans!
Sign up for membership to become a founding member and help shape HuffPost's next chapter