When asked if she is comfortable with the 4,000 U.S. troops based in Iraq providing support to local forces fighting the Islamic State group, former Secretary of State Hillary Clinton indicated during the latest debate that she would replicate President Barack Obama's policy of vowing not to send American combat troops to Iraq and Syria, while deploying special forces and military trainers who serve, on the ground, in dangerous combat roles.
The Obama administration's "no boots on the ground" policy has come under increasing ridicule as U.S. troop deployment has escalated from several hundred to several thousand soldiers. In October, an American soldier was killed in Iraq during a raid intended to free prisoners from the Islamic State, also known as ISIS. Still, the Pentagon declined to characterize his death as killed in combat.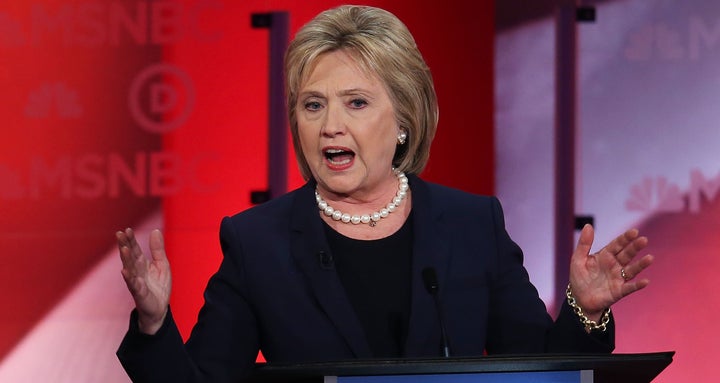 If Clinton's definition of American boots on the ground is concerningly vague, Sen. Bernie Sanders (I-Vt.) didn't offer much more. When the same question was presented to him, Sanders turned to his go-to foreign policy response -- that he, unlike Clinton, voted against the 2003 Iraq invasion.
If you go to my website," boasted the senator, "you'll see my statement from 2002."
To that, Clinton shot back, "A vote in 2002 is not a plan to defeat ISIS."

Read the latest updates on the debate below:
Popular in the Community