Another major labor union endorsed Hillary Clinton for president on Tuesday, further solidifying the Democratic front-runner's support from organized labor.
The United Food and Commercial Workers International Union, which represents 1.3 million workers in grocery and retail, described Clinton as "the best qualified and positioned candidate to win in 2016." UFCW said it came to its endorsement decision after a series of meetings between union officials and internal polls of its members.
With less than three weeks to go before the Iowa caucuses, Clinton has already locked up endorsements from unions representing a solid majority of the nation's unionized workers. The biggest public sector unions have also thrown their weight behind the candidate -- including the National Education Association, the American Federation of Teachers, and the American Federation of State, County and Municipal Employees -- along with the Service Employees International Union. UFCW says it is the largest private sector union in the country.
Clinton said in a statement through her campaign that she was "honored" to have the union's backing. "American workers built the greatest middle class in history by fighting for higher wages, safer working conditions, retirement security and the right to bargain collectively," she said. "The UFCW has been there every step of the way."
In a tweet Monday afternoon, the union gave a nod to Clinton's rivals for the Democratic nomination, Sen. Bernie Sanders (I-Vt.) and former Maryland Gov. Martin O'Malley (D).
Sanders, in particular, has been an outspoken advocate for organized labor throughout his years in Congress -- so much so that some commentators have cast the choice between Clinton and Sanders as a "head versus heart" decision. But many unions see Clinton as their best candidate in a general election with high stakes for unions and their allies.
Marc Perrone, UFCW's president, said in a statement that the union's members "deserve a president like Hillary Clinton who will fight to make sure that paid leave, stable schedules, and higher wages become more than an election promise."
The biggest labor endorsement of all, from the AFL-CIO union federation, has not been made yet and probably won't come during a contested Democratic primary.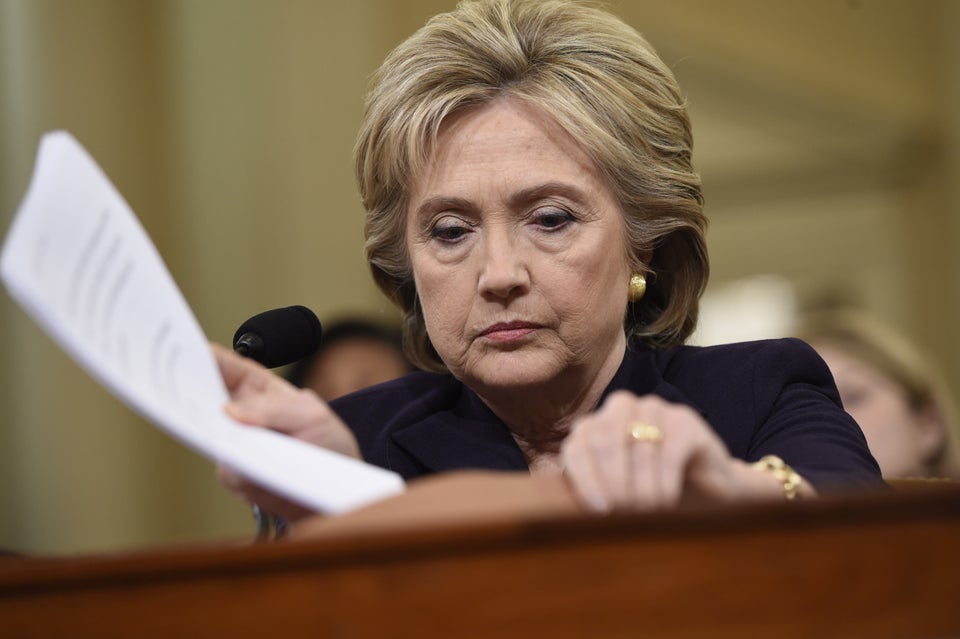 Here Are Hillary Clinton's Many Facial Expressions During Her Benghazi Committee Testimony
Popular in the Community