WASHINGTON -- When it came time to think seriously about endorsing a presidential candidate for 2016, Paul Feeney says it wasn't a hard decision for members of his union.
Feeney is a shop steward for a local union of the International Brotherhood of Electrical Workers in Massachusetts. His fellow members haven't forgotten the time they were in an ugly contract battle with Verizon back in 2003. One day, Sen. Bernie Sanders (I-Vt.) showed up and joined the workers on their picket line. He delivered one of the trademark fiery speeches that, more than a decade later, the rest of the country would come to recognize.
"They remember when Sanders stood up on the back of a pickup truck and addressed our members," Feeney said. "The person who went to bat for them the most was Bernie Sanders. And that means something to people."
The endorsement from Feeney's local union council says a lot about organized labor in the Democratic presidential primary. Three months out from the Iowa caucus, some of the biggest unions have already lined up behind front-runner Hillary Clinton, believing the former secretary of state has the best chance of defeating whoever Republicans end up nominating. And yet there's a deep, abiding passion for Sanders among much of the liberal rank and file, no doubt because he's been a relentless proponent of collective bargaining throughout his 25 years in Congress. The zealous support for Sanders says as much about Clinton as it does about the self-described democratic socialist.
"His politics are much more clearly aligned with the labor movement than Clinton's politics are," said Larry Hanley, president of the 180,000-member Amalgamated Transit Union, which hasn't yet endorsed a candidate. Sanders recently sent a letter of support to ATU members in Grand Rapids, Michigan, as they try to fend off pension cuts proposed by the city's bus system, the Rapid. It's much harder to envision Clinton wading into a contract battle with a local transit system.
Progressive as her 2016 platform may be, Clinton doesn't exactly have a long history of pumping her fist on the picket line with her union brothers and sisters. Her squishiness on fast-track authority for the Trans-Pacific Partnership bothered many union officials, though she has since come out against the president's trade deal. And while service-sector unions are rallying around a national fight for a $15 minimum wage, Clinton has voiced her support for the movement but not the number. She is instead advocating for a more moderate proposal of $12.
Nonetheless, the unions that have so far declared their backing for Clinton represent a majority of the unionized workers in this country. They include the two primary teachers unions -- the American Federation of Teachers and the National Education Association, which together boast 4.6 million members -- as well as the 1.6 million-member American Federation of State, County and Municipal Employees. In addition to those public-sector unions, Clinton has nabbed the endorsements of the carpenters' union and the machinists' union, among others.
""His politics are much more clearly aligned with the labor movement than Clinton's politics are.""
Sanders, meanwhile, has locked down only two endorsements from major unions so far -- National Nurses United, which represents 185,000 workers, and the American Postal Workers Union, which has 200,000 members and endorsed Sanders earlier this week. APWU's president said Sanders "stands above all others as a true champion of postal workers and other workers throughout the country." Meanwhile, former Maryland Gov. Martin O'Malley, who's polling behind both Clinton and Sanders, hasn't nabbed any national union endorsements, despite his close attention to labor issues on the stump.
Union endorsements are a big deal for Democratic candidates. Union membership in the U.S. has dipped pretty much to a historic low, yet labor unions remain a political force and a pillar of the Democratic Party. Even if they aren't as powerful as they once were, U.S. unions have almost 15 million members, plenty of money and influence, and an electoral ground game to be reckoned with. The most powerful support comes from the AFL-CIO, a federation of 56 unions, though it typically waits until a clear Democratic nominee has emerged before making its endorsement.
One of the largest unions in the country, the 2 million-member Service Employees International Union, could announce its endorsement as early as this week. If the union backs Clinton, as many labor insiders expect it will, her campaign could credibly say she is organized labor's consensus candidate. Such an endorsement would sting for Sanders. He has been arguably the most prominent backer in Washington of the Fight for $15, which has been agitating for a higher minimum wage through fast-food worker strikes. The Fight for $15 is an SEIU campaign.
Unions have plenty at stake in the 2016 elections. They need a functioning and union-friendly National Labor Relations Board, which only a Democrat in the White House can guarantee. The GOP-led Congress has sought to roll back labor-friendly reforms by the NLRB as well the Labor Department, which would be much easier to do under a Republican president. And unions continue to fend off state-level attacks on collective bargaining, with more states than ever now being right-to-work.
The more unions rally around a single candidate, the stronger that candidate will be heading into a general election, the thinking goes. The need for unions to have a Democrat in the White House, whoever it may be, is a boon to Clinton as the front-runner.
Larry Cohen, former president of the Communications Workers of America union, joined the Sanders campaign as a full-time volunteer in large part because of Clinton's stance on fast-track. He speaks as a surrogate for Sanders on labor issues and helped launch Labor for Bernie, a coalition of rank-and-file supporters. Its activists have tried to slow the union endorsements for Clinton to maintain the Sanders campaign's viability. Cohen said that regardless of how unions endorse, he hopes union leadership will give members the freedom to campaign for whoever they want.
"Bernie stands much more aligned with the values of unions, and I'm hoping there will continue to be tolerance of different views," Cohen said. "I think the key is that unions encourage members to be active, with candidates who stand for the values of working people, regardless of any endorsement they make. Primaries are about arguing where does this party stand. I don't think the key is endorsements -- it's individual people."
The endorsements for Clinton from AFT and the machinists' union led to a backlash by some union members who called the process undemocratic. Some local unions loyal to Sanders have been trying to pressure their national leadership to hold off on any early endorsements of Clinton so as not to hurt Sanders' candidacy. That includes an SEIU local in Oregon, which, as Politico reported Friday, sent a letter to its national urging it to delay an endorsement of Clinton. The letter's authors said it would be "a tragic mistake" to throw the union's weight behind Clinton right now.
"We do worry about the message it will send if SEIU backs the establishment candidate over a staunch labor ally in this primary," the letter read. "It will tell our true friends that SEIU won't have their backs when they stand up for us."
Feeney's national union, IBEW, has not endorsed anyone yet. Feeney said the national leadership so far has "done everything right," allowing members to debate the issue and make their own local endorsements if they choose. He's hoping he and other Sanders supporters can persuade other members that he's the right candidate, perhaps racking up more endorsements from locals. But Feeney said swaying an endorsement on the union's national level could be tough.
"In order to move leadership, that takes a bit of an insurgency," Feeney said. "You have to win the hearts and minds of other union members. But that's what unions are based on."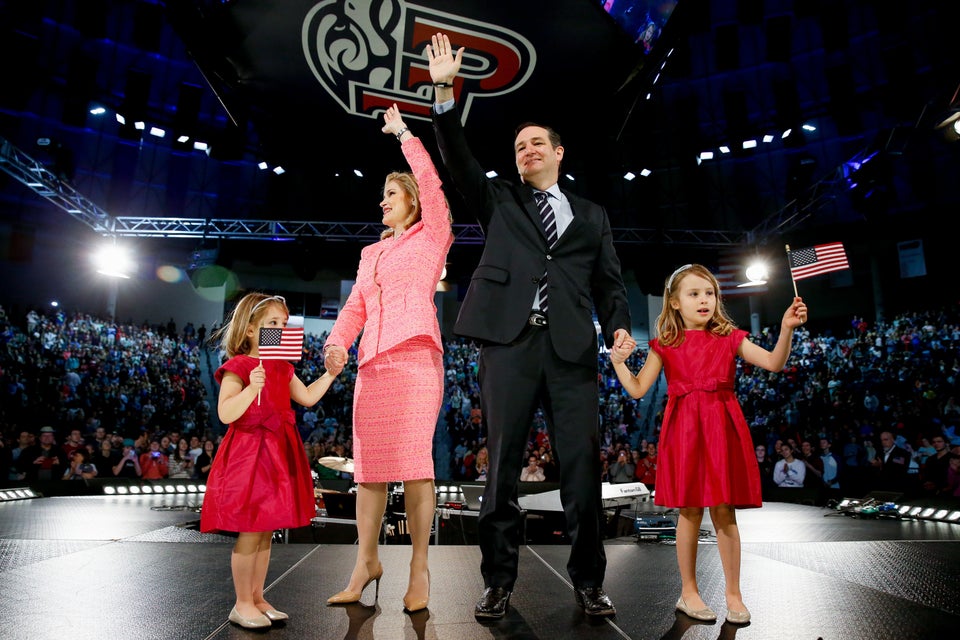 Declared 2016 Presidential Candidates