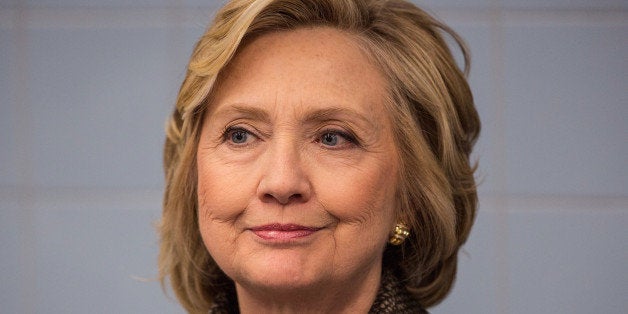 What Sarah Palin is to the left, Hillary Clinton is to the right, which is to say fodder for endless jokes and derision. And the former First Lady's 2016 announcement Sunday provided plenty of grist for the mill.
Conservative radio host Erick Erickson responded to the news by posting a 17th century painting of a beached whale alongside the caption, "Hillary Clinton's consultants' consultants' interns' assistants have announced Hillary is running for President to subsidize Democrat consultants left on the sidelines since 2009" (I'm not sure I get the joke).
Erickson then took a potshot at Hillary's age after the former secretary of State kept the press waiting (this one I got).
Maybe Bill forgot to plug in Hillary's jazzy scooter last night.

— Erick Erickson (@EWErickson) April 12, 2015
In a perfect demonstration of why conservatives will have trouble attracting anyone under the age of 40, media guru Dan Gainor took exception to the "diversity bullshit" in Clinton's announcement video (note to Gainor: we minorities are coming for your America).
Hillary video is classic SJW diversity bullshit.

— Dan Gainor (@dangainor) April 12, 2015
Conservative radio host Hugh Hewitt said Clinton's 2016 declaration was Democrats' "Weekend at Bernie's" moment because they "are afraid they have a candidate they have to prop up from now until November of 2016 — that there isn't any substance, there isn't any charisma, and most of all, she's not trustworthy."
Failing to come up with anything even slightly inventive, National Review's Kevin Williamson responded to the Clinton news by Tweeting a picture from a Chinese Communist Party meeting.
True to form, The New York Post reported on Hillary's run with a pun.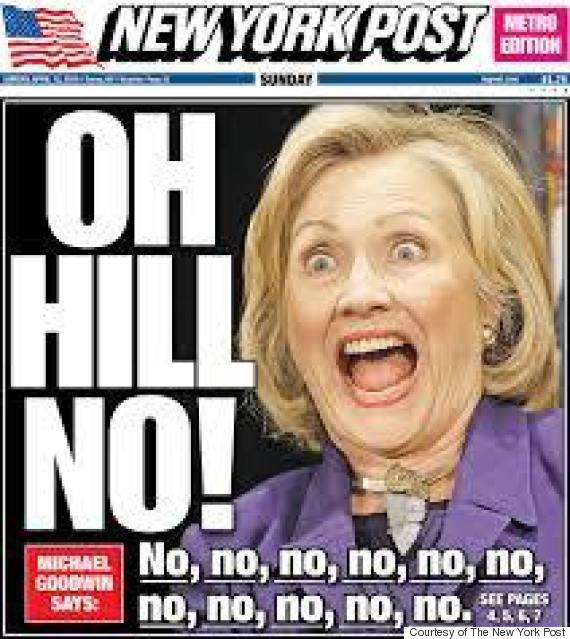 And what would a right-wing story on Hillary be without a bit of sexism thrown in?
Hillary shatters gender stereotypes by being 2 hours late because "she was getting ready"

— F. Bill McMorris (@FBillMcMorris) April 12, 2015
Get ready for another 18 months of this.
Gabriel Arana is senior media editor at The Huffington Post.
Calling all HuffPost superfans!
Sign up for membership to become a founding member and help shape HuffPost's next chapter