Potential 2016 presidential candidate Hillary Clinton took a jab at Russian President Vladimir Putin while speaking at the Council on Foreign Relations in New York on Thursday.
Clinton looked back on her time as Secretary of State and discussed how important relationships could be to her job.
"There are obvious exceptions -- very difficult to build relationships with some people," Clinton said.
"And I'm talking about you, Vladimir," she joked. "But it doesn't mean that you don't keep trying. You do have to keep trying."
Clinton made a similar joke about Putin on Wednesday while promoting her new book, Hard Choices. Clinton said some people "may not be happy" with the book.
The jabs come days after Putin went on a sexist rant about Clinton, calling her a "weak" person.
"It's better not to argue with women," Putin told French journalists on June 3, per a transcript of the interview posted online by the Kremlin. "But Ms. Clinton has never been too graceful in her statements. Still, we always met afterwards and had cordial conversations at various international events. I think even in this case we could reach an agreement. When people push boundaries too far, it's not because they are strong but because they are weak. But maybe weakness is not the worst quality for a woman."
Before You Go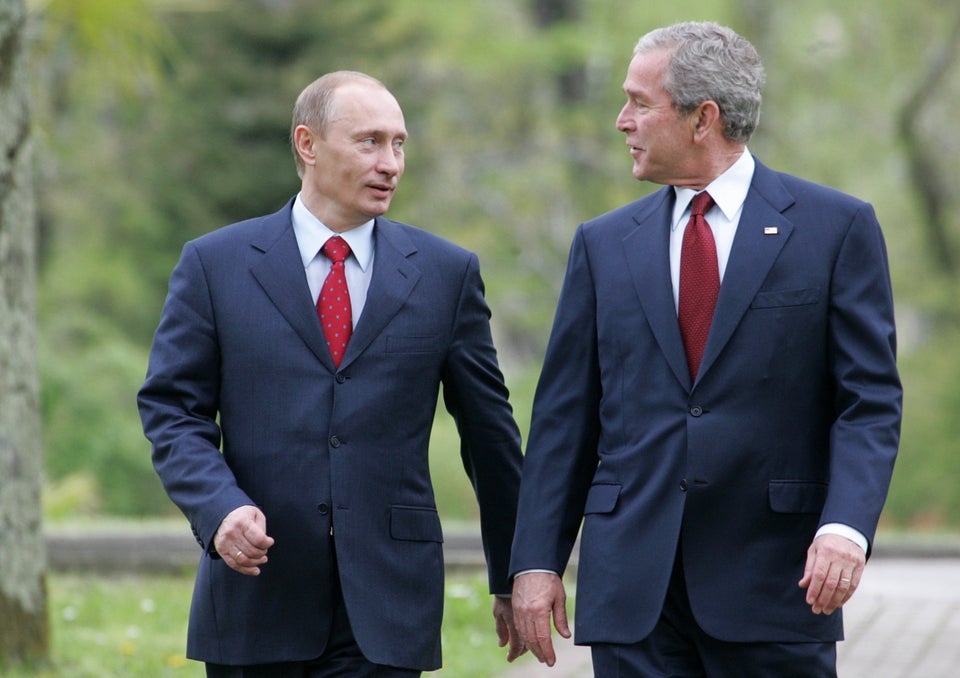 When Putin Was Popular
Popular in the Community