Democratic presidential candidates Hillary Clinton and Sen. Bernie Sanders (I-Vt.) faced off Thursday in a debate in Brooklyn, New York, just five days before the state's primary. As expected, things got heated.
Also as expected, several prominent male political reporters and pundits criticized the former secretary of state's voice.
For the love of God, please stop.
Sadly, this is a frequent line of attack against Clinton, during both debates and speeches. Earlier this year, legendary Washington Post reporter Bob Woodward said he was annoyed with her "screaming," and Fox News host Geraldo Rivera was concerned that she may have "a hearing problem."
Sanders also raises his voice during speeches and in tense exchanges at debates. At one point on Thursday, both candidates were yelling over each other so loudly that moderator Wolf Blitzer had to pause the debate.
"If you're both screaming at each other, the viewers won't be able to hear either of you," he said.
Clinton herself made note of the double standard in March.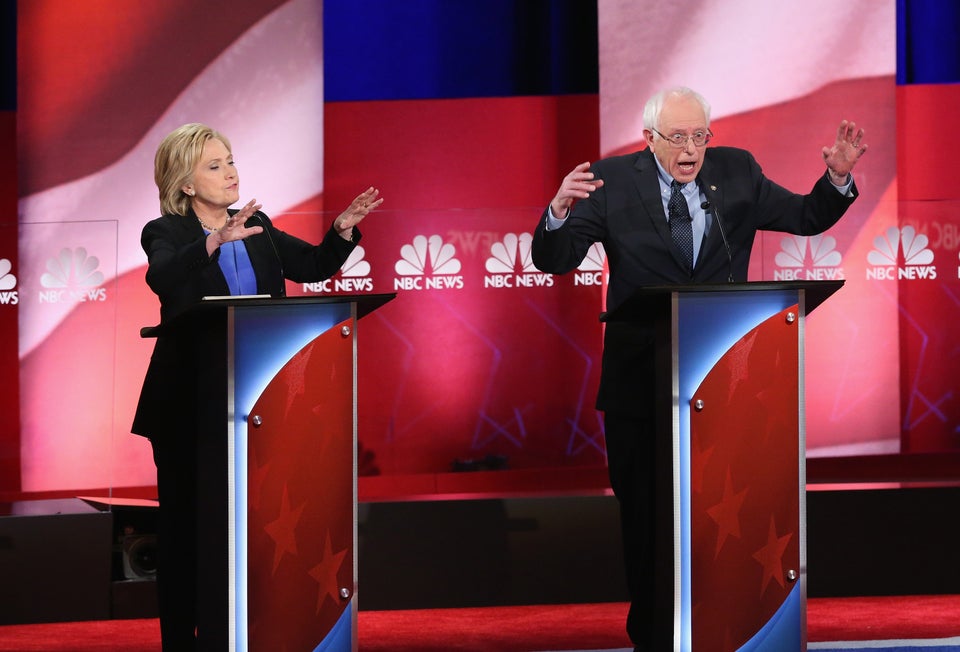 Bernie Sanders And Hillary Clinton Face Off