WASHINGTON -- Hillary Clinton in a speech on Thursday called for universal, automatic voter registration, saying every citizen in the country should be automatically registered to vote when they turn 18, unless they opt-out.
Clinton spoke at Texas Southern University in Houston, where she was receiving the Barbara Jordan Public-Private Leadership Award. She also said Republican-led efforts in several states to further regulate voting and voter registration disproportionately harm both underrepresented communities and young people, adding that Republicans need to "stop fear mongering" about the "phantom epidemic" of voter fraud.
"All of these problems with voting just didn't happen by accident," she said. She argued that many voting laws were put in place to make it more difficult for some people to vote, and called for a national standard that would require every state in the country to offer at least 20 days of early in-person voting, including keeping polling stations open on weekends and evenings.
Clinton called the county's voter registration system a "relic from an earlier age," but said that changing the system would not come easily. The public, advocates, politicians and the court system should all play a role, she said.
"We need a Supreme Court that cares more about protecting the right to vote of a person to vote than the right of a corporation to buy an election," Clinton said.
She called on Congress to pass legislation to give the federal government power to review changes to state voting laws before they go into effect. A Supreme Court decision in 2013 struck down a key provision of the landmark Voting Rights Act that required certain states to have their voting changes pre-cleared by the Justice Department or by a panel of federal judges before they were implemented.
Before You Go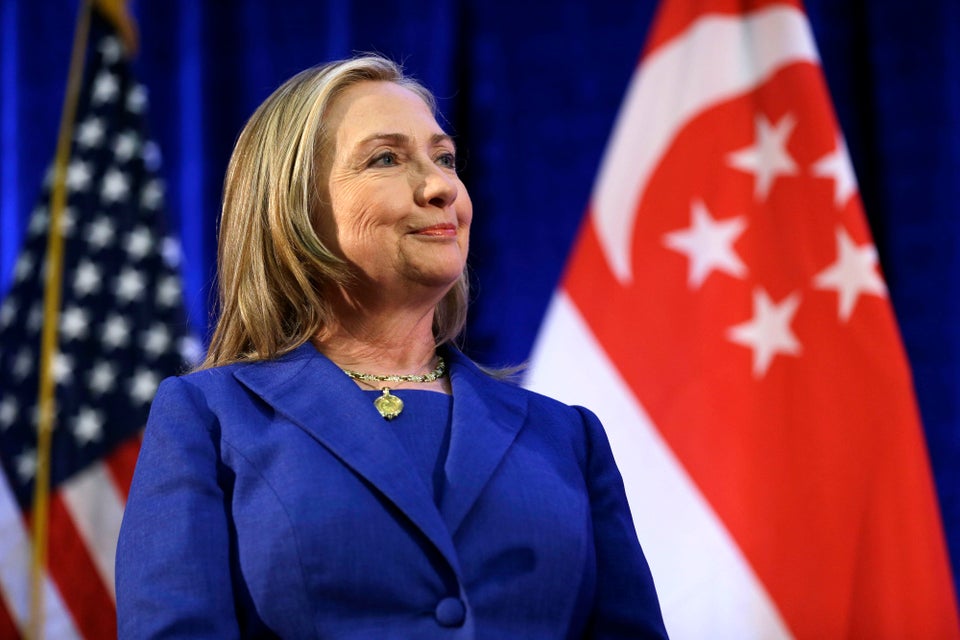 Hillary Clinton
Popular in the Community