Hillary Clinton has always struck us a low-key, unflashy dresser. So when she stepped out in January in back-to-back Chanel-y jackets, our fashion senses perked to attention. How chic! How ladylike! How designer! (Although to be fair, we have no idea if they're by Chanel. They're just channeling the French brand hardcore.)
It turns out that Hillary's Chanel phase wasn't a phase; rather the jackets have worked their way into a regular rotation. Over the course of the past three days, the Secretary of State has re-worn both the turquoise jacket and the high-collared white jacket just two days apart and with nearly the exact same hairstyles as in January.
She also, we noticed, did the same thing in February: on February 4 she wore the white jacket, followed by the turquoise one on February 5.
We're digging Hillary's new fashion motto: If it ain't broke, wear it every four weeks on back-to-back days. A girl after our own heart.
Check out Secretary Clinton's favorite jackets. Is the elegant style fit a good fit for Clinton?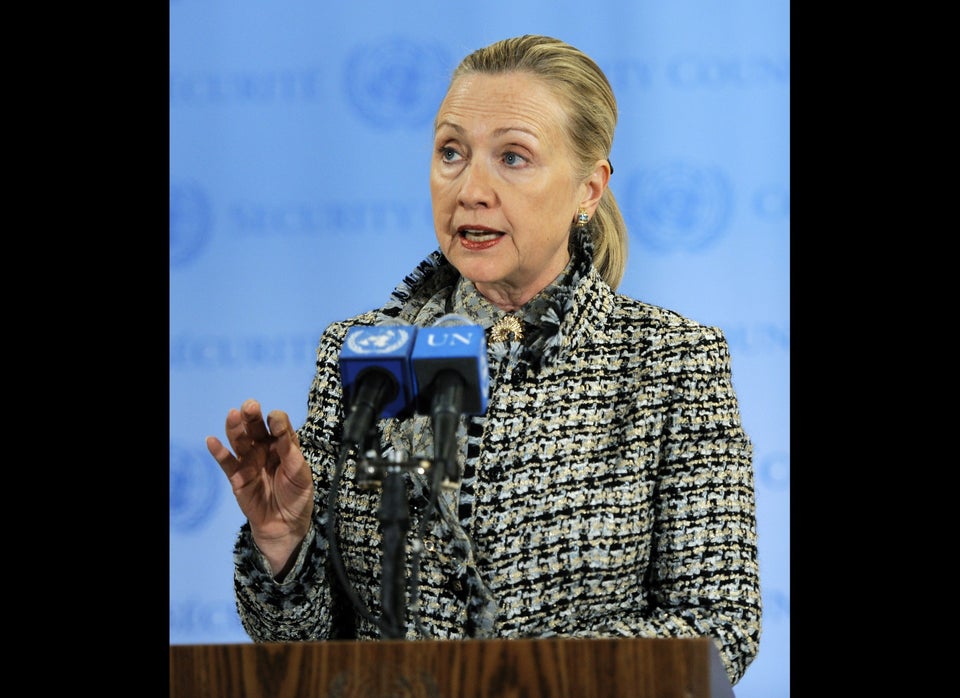 Hillary Clinton Chanel(CLONED)