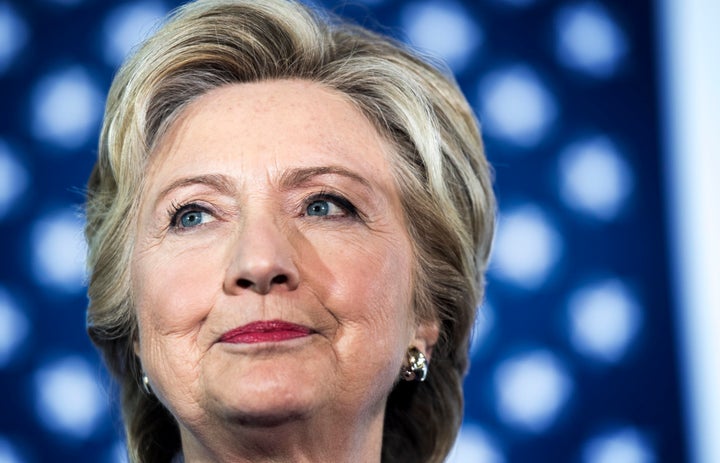 Many Americans were in shock Wednesday morning, waking up and realizing that yes, Donald Trump really will be the next president.
People began dreading what the next four years will look like ― what protections he would dismantle for minorities, what he would do to the health care system and even whether he would start a nuclear war. Their worst nightmare had come true.
But for some people who voted against Trump, the moment was extra sad. It wasn't just that Trump won, it was that Hillary Clinton will never be president.
Throughout the campaign, there was plenty of chatter about how Clinton was a flawed candidate: She didn't connect well with voters, her trustworthiness was an issue and she continued to be plagued by her email scandal. Some Democrats were holding their nose and voting for Clinton, simply because she was better than the alternative.
But many women in this country have wanted Clinton to be president for as long as they can remember. They didn't just want to have the first female president ― they wanted her to be the first female president. And they took it as a given that she would be. Many diehard Clinton supporters described how Clinton was the most qualified woman they've ever come across. If she couldn't do it, who could?
Because Clinton has been in the public eye for so much longer than many other politicians, she developed an intensely loyal following ― fueled by women who have followed her rise and seen their accomplishments and struggles mirrored in her public life. For women who have faced their own glass ceilings and found they couldn't advance quite as far as their male counterparts, Clinton's struggle became part of their own story.
"Nothing can be tougher than having your boss tell you you can't have the raise you deserve because the other guys are married and have kids," Joni Salvas, a 74-year-old Clinton volunteer in Manchester who had worked in manufacturing, told The Huffington Post in February.
"Hillary has been through that too, absolutely. But not as bluntly as I have," she added. Salvas said she eventually left that field because "I don't have a military pension, I don't have a penis and I'm getting the hell out of this joint."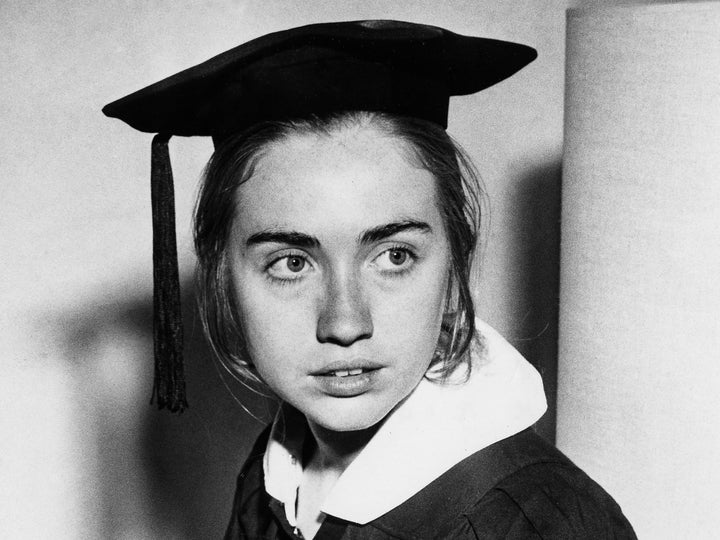 Clinton first came to national attention as a student at Wellesley College in 1969, when she delivered a commencement speech urging her fellow graduates to make "the impossible possible."
"We've had lots of empathy; we've had lots of sympathy, but we feel that for too long our leaders have viewed politics as the art of the possible," she said. "And the challenge now is to practice politics as the art of making what appears to be impossible possible."
Since then, Clinton has been in the public eye as a Hill staffer, an activist, a first lady, a U.S. senator and secretary of state. She's been on the cover of Time magazine 30 times and has been named America's most-admired woman a record 20 times in Gallup polls.
The fact that she has so many more accolades than many other presidential candidates made complete sense to her supporters: Women often have to jump over extra hurdles and work that much harder than men to reach the same levels of success.
"If Hillary were a man, she'd have been president 25 years ago," Clinton's longtime adviser, Patti Solis Doyle, theorized in April.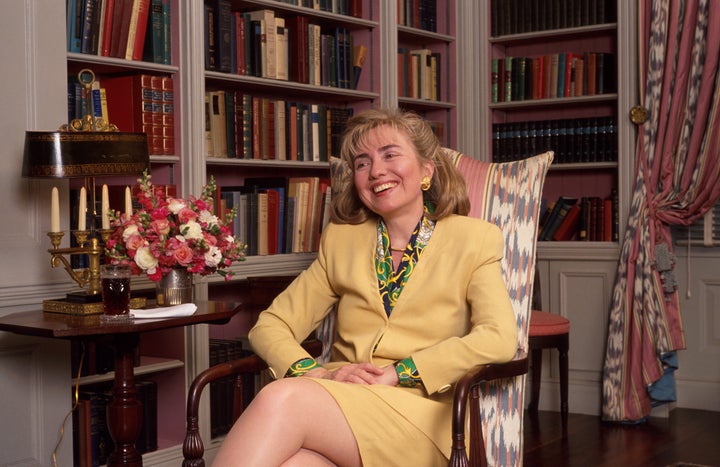 Over the years, Clinton has, in many ways, been the case study for sexism in politics and a reflection of the changing role of women in modern society. She has faced intense scrutiny over what kind of woman she is, with critics targeting her hairstyles, clothes, lifestyle choices, the sound of her voice and whether she's likable enough.
Some Clinton supporters wore white when they voted Tuesday, to show solidarity with female suffragists who fought for the right to cast ballots in the early 1900s. A closed Facebook group called Pantsuit Nation sprung up in the days leading up to the election and had more than 2 million members on Election Day. It became a place for women ― and some men ― to take refuge from the vitriol of the campaign, to share stories and experiences about what the historic election meant to them. Many women also wore pantsuits when they went to the polls to show support for Clinton.
As results came in late Tuesday night, women across the country were dismayed that so many in the nation were ready to support a man who bragged about sexually assaulting women and had been accused by multiple women of doing so. The choice came down to the first female president or a man who said he can grab women "by the pussy."
Trump had also brought forward women who have accused Bill Clinton of sexual misconduct and said Clinton herself was just as much to blame because she supposedly helped him silence these women. (There's no evidence that she did.)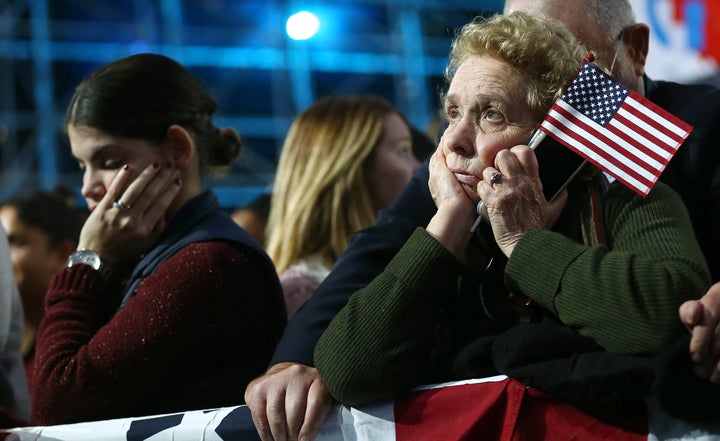 In a heartbreaking concession speech Wednesday morning, Clinton acknowledged that in the end, she will not be the one to shatter that highest, hardest glass ceiling.
Clinton talked about how proud she was to have been the champion and role model for so many women around the country. She encouraged them to keep fighting ― and remember this is about more than her.
"To all the women ― and especially the young women ― who put their faith in this campaign and in me, I want you to know that nothing has made me prouder than to be your champion," Clinton said. "Now, I know we have still not shattered that highest and hardest glass ceiling, but some day, someone will ― and hopefully sooner than we might think right now."
"And to all the little girls who are watching this," she added, "never doubt that you are valuable and powerful and deserving of every chance and opportunity in the world to pursue and achieve your own dreams."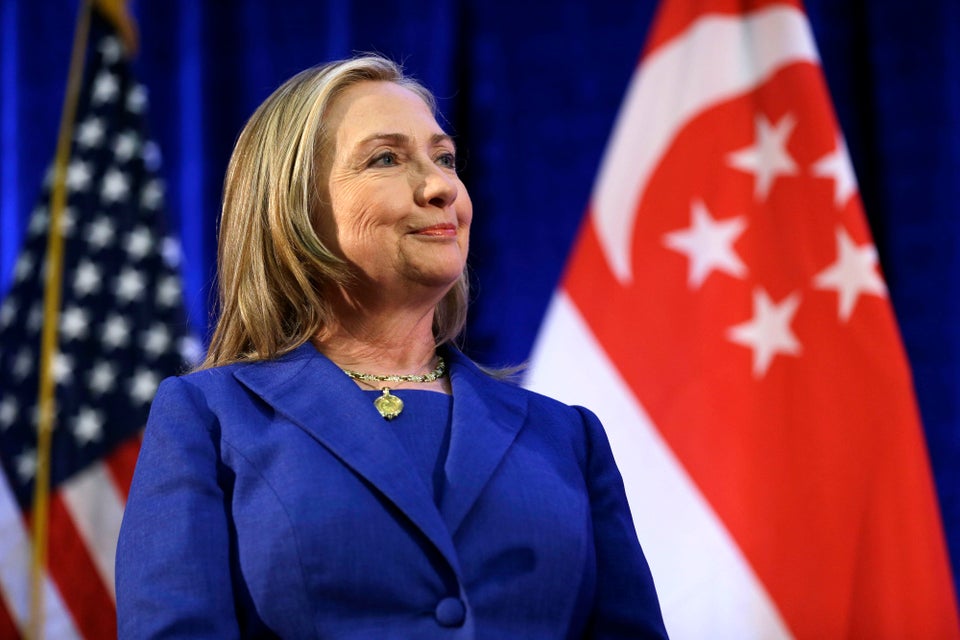 Hillary Clinton
Popular in the Community