Hillary Clinton spoke out against the treatment of women in the media at the "Women in the World" conference in New York on Thursday.
Clinton blamed the media for their role in perpetrating criticisms of women in the public eye.
"The double standard is alive and well, and I think in many respects the media is the principal propagator of its persistence," she added. "I think the media needs to be, you know, more self-consciously aware of that."
Clinton offered words of advice to young women, telling them not to take the media's treatment of them personally and to remain tough in the face of such criticisms. She added that it is time to start discussing "all the lines that divide us" as to not further distance the gap between men and women.
"Too many young women, I think, are harder on themselves than circumstances warrant," she said. "You can't let it crush you and you have to be resilient enough to keep moving forward despite the personal setbacks."
Clinton's comments come after a new study on Wednesday highlighted another gender problem in the media. The study by the Women's Media Center found that women are hugely underrepresented in the media, with newscasts anchored by men 60 percent of the time. There is nearly a 2-1 difference in content contributed to news organizations by men than by women.
Related
Before You Go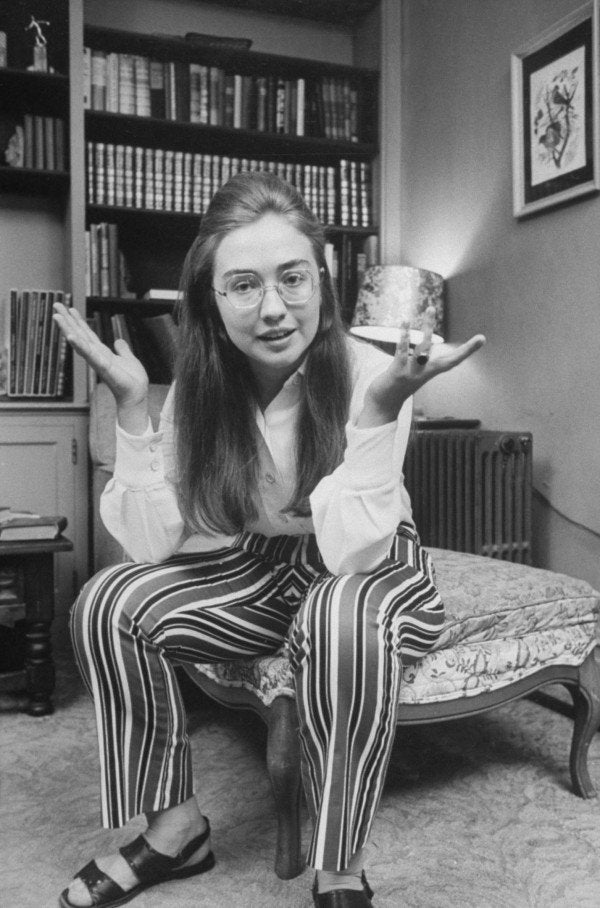 Hillary Clinton's Style Evolution
Popular in the Community