WASHINGTON -- On Tuesday, likely Democratic presidential contender Hillary Clinton spoke at a United Nations conference on women. But if you were watching cable TV's coverage of the speech, you wouldn't know what exactly she said.
That's because the big three cable news channels focused on the controversy over Clinton's decision to use a private email account to conduct government business while serving as secretary of state. She was scheduled to address the issue at a press conference following her speech, so pundits took the opportunity to rehash the controversy during her speech.
For the most part, CNN, Fox News and MSNBC showed images of Clinton speaking coupled with audio of people talking about the emails. (MSNBC and Fox News very briefly showed video and sound from the address.) Here's a glimpse at 2:09 p.m., when Clinton's speech was still going on:
While questions about Clinton's secretive use of email are relevant to American voters, so are women's rights. As U.N. Secretary-General Ban Ki-moon said on Monday, "Women continue to suffer disproportionately from the economic crisis, from the impacts of climate change, from the displacement caused by conflict, persecution and so much else."
So without further ado, watch Clinton's full speech above.
Want more updates from Amanda? Sign up for her newsletter, Piping Hot Truth.
Before You Go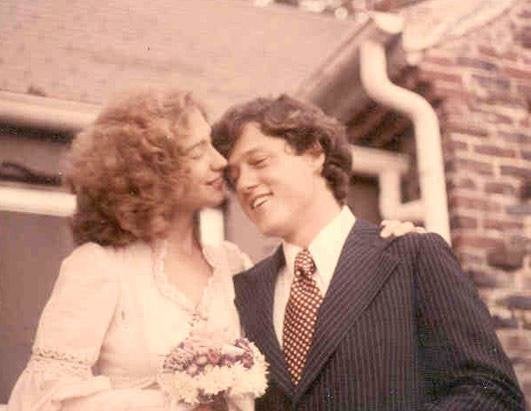 Hillary And Bill Through The Years
Popular in the Community