In a gracious concession speech late Wednesday morning, Hillary Clinton delivered a gut-wrenching message of hope and reassurance to the nation's youngest women.
"To all the little girls watching this, never doubt that you are powerful and valuable and deserving of every chance and opportunity in the world," Clinton said.
Those words offer a glimmer of hope to our daughters. So many of them woke up on Tuesday eager to see history in the making: Generations of women flocked to the voting booths, ready to see the first woman elected to the Oval Office. (Though of course, as we now know, there were many women less ready, who helped hand victory to Trump.)
It wasn't to be. Little girls across the country went to bed in tears or woke to the news: Instead of making history, Americans elected a man with a track record of demeaning women. It would be another kind of historic moment, far more terrifying to women.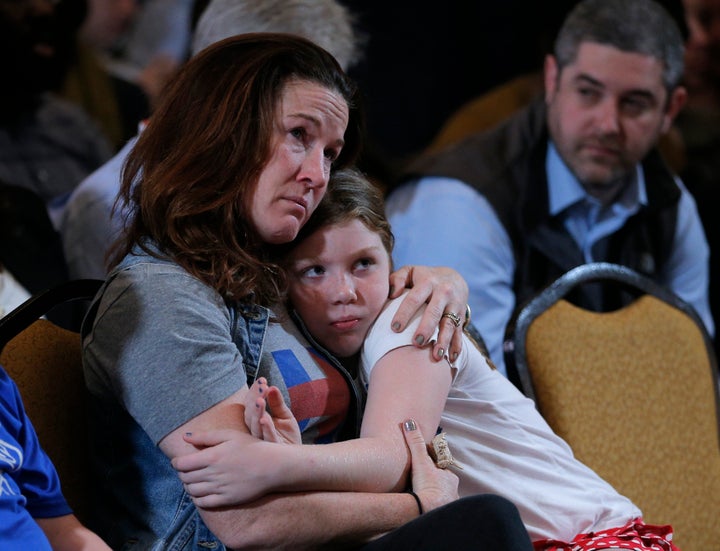 Talking to our daughters about this has not been easy, but Clinton's message was of hope.
"I know we still have not shattered that highest and hardest glass ceiling," Clinton said on Wednesday. "But someday someone will and sooner than we might expect."
This was the second concession speech in which Clinton referenced that damn ceiling. Let's hope the next woman who refers to it does so under a shower of shattered glass.
Calling all HuffPost superfans!
Sign up for membership to become a founding member and help shape HuffPost's next chapter