Hillary Clinton ditched her usual monochromatic pantsuits for a jazzy jacket during her meeting with Iraqi President Jalal Talabani on September 25, 2009.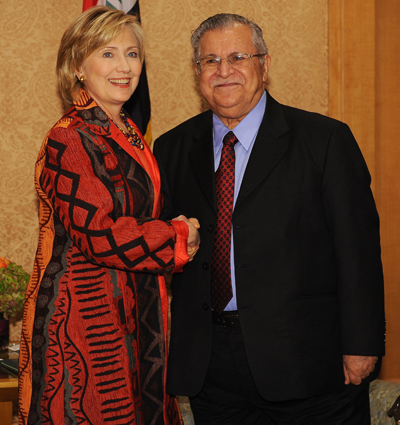 The coat of many red and orange colors was decorated with purple and gray zigzags, circles, and lines. Clinton accessorized with a beaded necklace and gold earrings.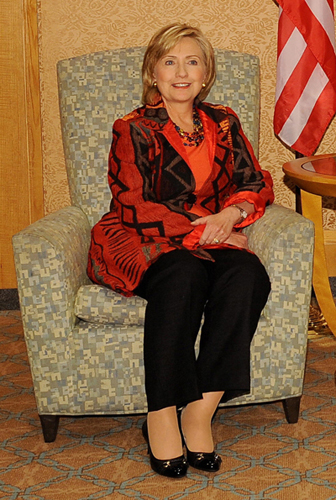 A close-up of various parts of the print: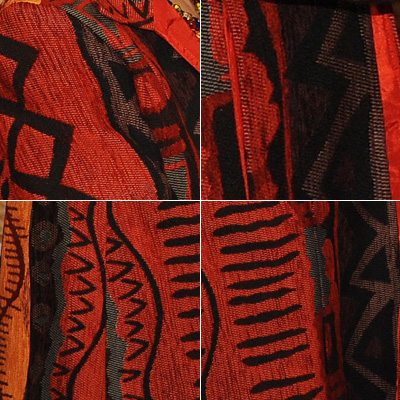 What do you think about the Secretary's wild style?