But judging from her first post-election interview, she's back ― and with gusto.
Clinton, who has largely focused her speaking engagements on the empowerment of women and the structural barriers that women face since she lost the presidential election, sat down for a candid conversation with Nick Kristof of the New York Times at Tina Brown's Women in the World Summit. She was razor-sharp, honest and spoke movingly about everything from health care to Syria to women's rights around the world. ("The more we support women, the more we support democracy," she said in a particularly strong moment.)
But while she was delivering these impactful remarks, she also managed to sneak in some pretty sharp jabs at President Trump, Putin and the exhausting reality of being a woman in the public eye. Spoiler alert: A Hillary Clinton who has nothing to lose is a delightful Hillary Clinton.
On men ― cough Putin cough Trump ― who can't handle powerful women:
"[Putin] wasn't fond of strong women... though he did shake my hand."
On right-wing men who question why they should have to pay for maternity care:
"The things that come out of some of these men's mouths ― like why do we have to cover maternity care? Oh I don't know, maybe you were dropped by immaculate conception?"
On the double-edged sword of female likability ― loved when you're doing a job, hated when you ask for one:
"When they were done with me, I was Typhoid Mary. And poor Mary. She didn't deserve it either, if you look back at the history."
On Trump's all-male photo ops:
"All of the men sitting around the table deciding how they were going to defund Planned Parenthood, end maternity care and access to contraception ― looking at that picture, you just think it's got to be from a skit on 'Saturday Night Live.'"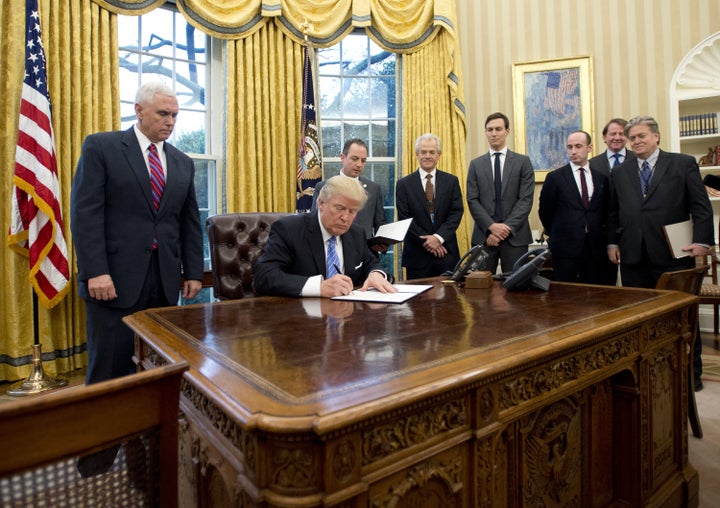 On the caveat you just have to include if you're talking about Hillary Clinton (even if you are Hillary Clinton):
"I'm not perfect ― everybody knows that by now."
On Republicans who said "repeal and replace" for seven years and then failed spectacularly to do so:
"I will confess to this. Having listened to them talk about 'repeal and replace' for seven years.... I don't know that any of them had ever read the bill or understood how it worked... I do admit that was gratifying."
Before You Go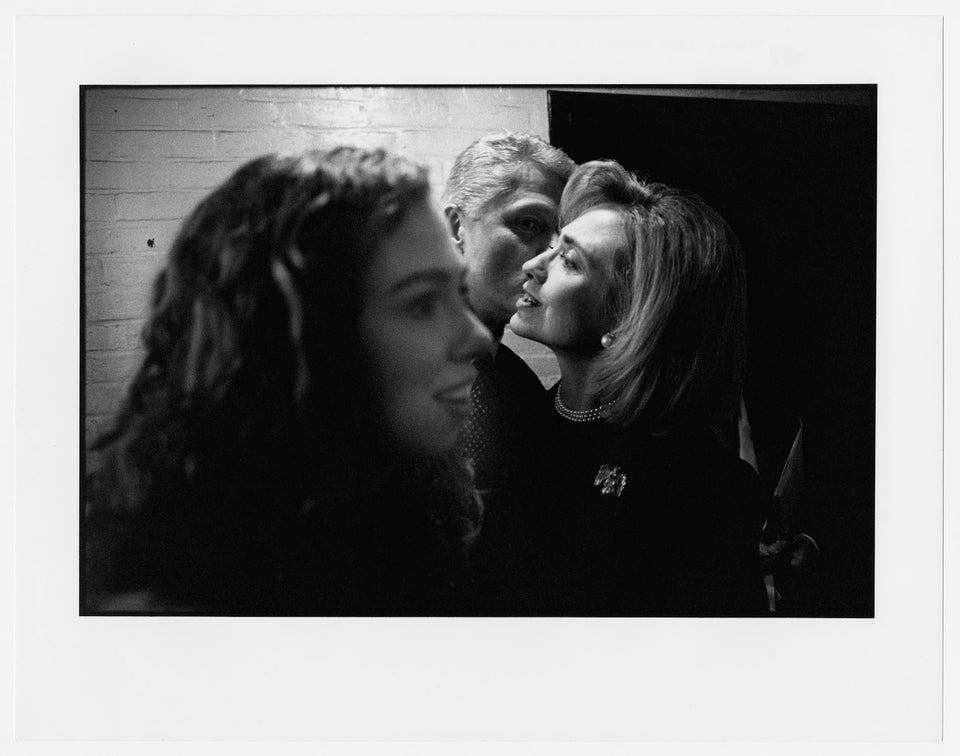 Never-Before-Seen Photos Of Hillary Clinton
Popular in the Community