Back in the '90s, tracking Hillary Clinton's hair was a national pastime (sound familiar?). The Associated Press even ran this short piece about "World Wide Web designers" with the following photo in 1996:
While many people will go to the polls this year to select a president, others will go online to cast their ballots for another aspect of White House life: Hillary Rodham Clinton's hairstyle. Mrs. Clinton's ever-changing hair prompted a pair of World Wide Web designers to create a site displaying pictures of, at last count, 43 hairdos of the first lady.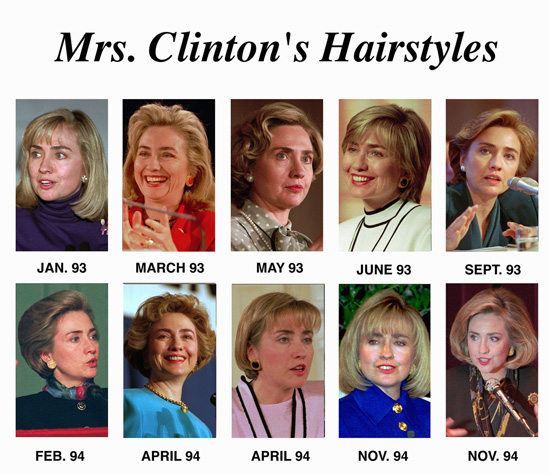 Here's a slideshow of just a few of her hairdos from 1979 to present. Take a look then tell us which style you prefer in comments.
Related