Over the last ten years, Hillary Clinton has gone from First Lady to Senator to Secretary of State, and her wardrobe has shifted with her. She started out the decade in gowns and skirt suits and ended it with the now-famous, following exchange in Kyrgyzstan:
MODERATOR 1: Okay. Which designers do you prefer?

SECRETARY CLINTON: What designers of clothes?

MODERATOR 1: Yes.

SECRETARY CLINTON: Would you ever ask a man that question? (Laughter.) (Applause.)
Well, we might, but that's not the point. While we agree she doesn't need to drop designer names, we've still been enjoying the last few years of Hillary's rainbow of pantsuits and her occasional frock à la Chelsea's wedding.
Take a look at Hillary's standout ensembles from the last decade and tell us what you think.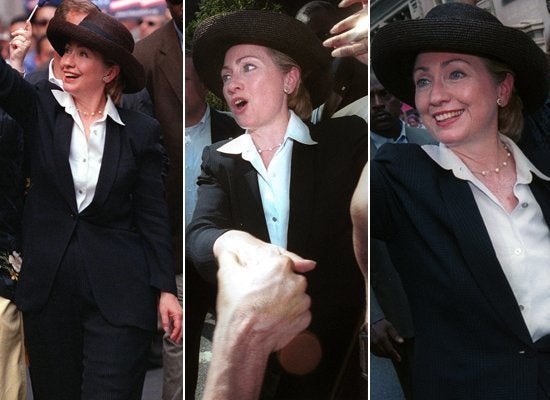 Popular in the Community