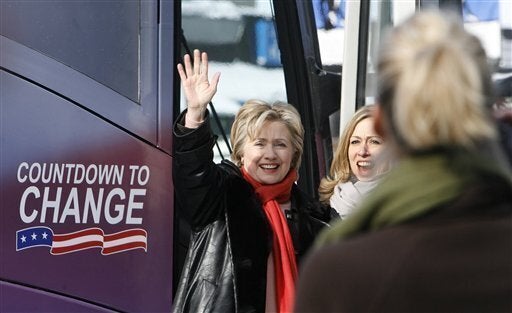 As the new Democratic frontrunner, Barack Obama now faces the prospect of severe and hostile vetting from his primary opponents. Upon her arrival in New Hampshire this morning, Hillary Clinton signaled that she intends to play on Obama's as yet unexploited political weaknesses: "Who will be able to stand up to the Republican attack machine?" she asked at an appearance in Nashua.
Hillary's aides point to Obama's extremely progressive record as a community organizer, state senator and candidate for Congress, his alliances with "left-wing" intellectuals in Chicago's Hyde Park community, and his liberal voting record on criminal defendants' rights as subjects for examination.
Along the same lines, ABC reported that Clinton aides gave the network various examples, of Obama's controversial stands. The aides cited Obama's past assertion that he would support ending mandatory minimum sentences for federal crimes, pointing to a 2004 statement at an NAACP-sponsored debate: "Mandatory minimums take too much discretion away from judges."
Edwards' staff also immediately began to take shots at Obama: Appearing on MSNBC this morning, Edwards' manager David Bonior described Obama as a sellout to corporate America: "Barack Obama's kind of change is where you sit down and you cut a deal with the corporate world."
For his part, Obama told reporters on his 7 am flight from Iowa to New Hampshire that he has no intention of changing strategy: "It's not broken. Why fix it?"
Popular in the Community