Hillary Sadlon spent six months preparing for her 22nd birthday. But she wasn't planning a party or coming up with a list of gifts. Instead, she was figuring out how to accomplish 22 random acts of kindness.
And when her birthday rolled around on July 23, the Seton Hall nursing student from Belvidere, N.J., along with her friend Meghan Cox and boyfriend Evan Reed, ended up doing just that.
(Story Continues Below)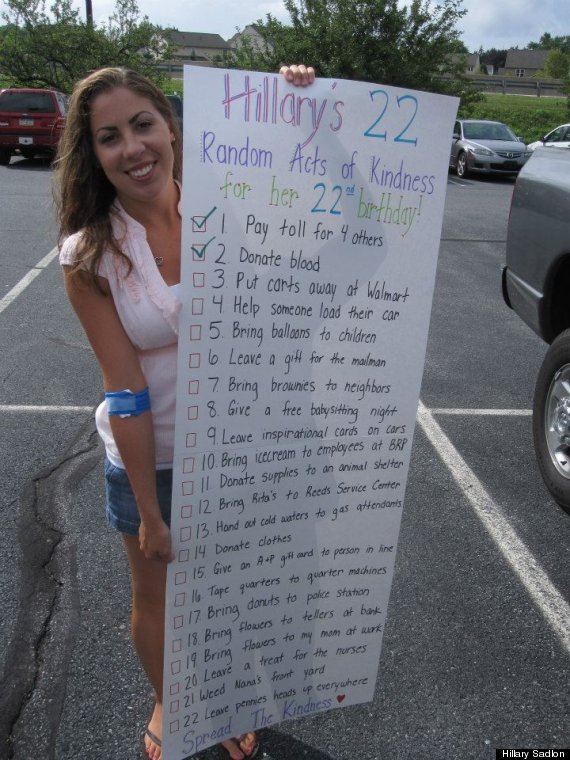 "I appreciate everyone who is spreading my story," Sadlon told The Huffington Post in an email, "because I want it to inspire others in a positive light."
Random acts on the 22-year-old's list ranged from quick, easy tasks -- like paying someone's toll or putting away grocery carts -- to gestures like donating blood and leaving inspirational notes on cars.
"When we were done, we were in the best mood you could ever imagine. And that's what I wanted for my birthday," Sadlon told USA TODAY. "Your birthday is supposed to be a happy day. That's what I was. Making someone else smile makes you want to smile."
Happy belated birthday, Hillary!
Before You Go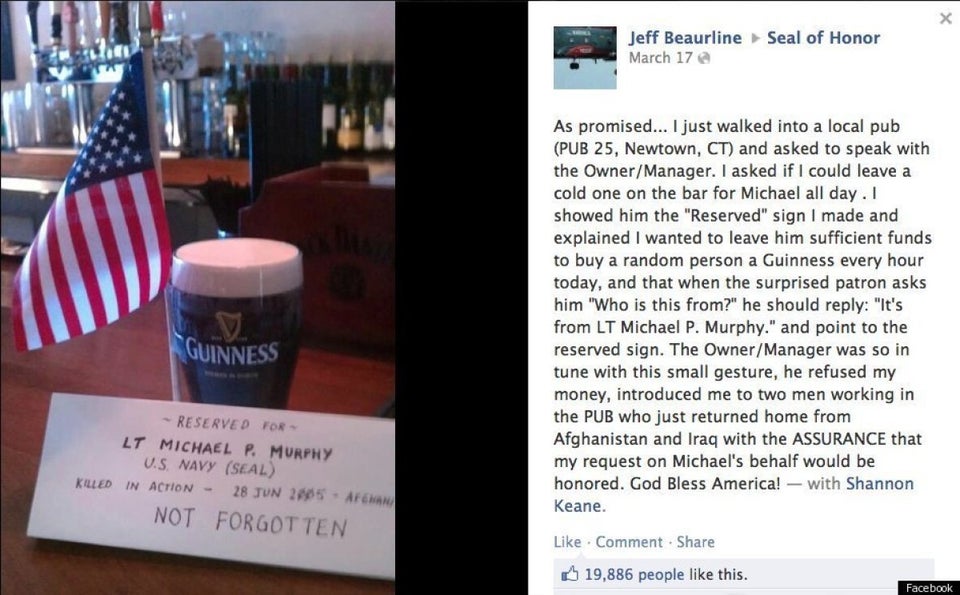 Random Acts Of Kindness