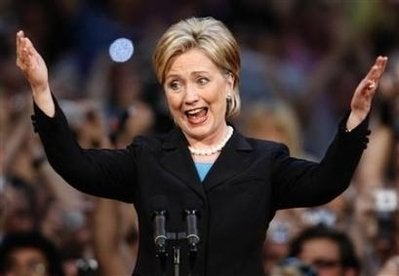 Sen. Hillary Rodham Clinton (D-N.Y.) is taking a month off from Congress to recuperate after her marathon run for the presidency.
She is not expected to return to the Senate until July 7 or July 8 after the Independence Day recess, according to two Democratic sources.
Clinton's Democratic colleagues in the Senate are taking a sympathetic attitude toward her extended absence, which comes after a grueling 18-month formal bid for the White House and, according to some calculations, a decade or more of planning and positioning since the days when her husband was president.
"People understand this is a transition for her," Sen. Bob Casey Jr. (D-Pa.) said.
Popular in the Community