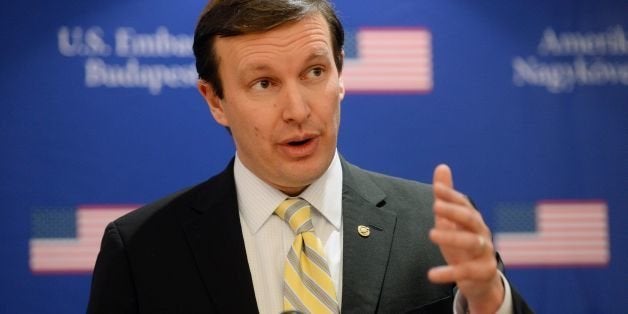 Although Bernie or Elizabeth would be the best choices, driving excitement on the trail and grassroots fundraising, and with their abilities to cut Trump to shreds, Hillary would be smart to look seriously at Chris Murphy (D-CT) as an alternative if neither of those work out.
First, despite being only 43, Murphy has years of government experience in state government, as a member of Congress, and now as a United States Senator. He is on the Senate Health, Education, Labor and Pensions (HELP) and Foreign Relations Committees---perfect.
Second, he is very smart. Unlike Donald Trump who has to tell you he is smart, Murphy really is. Although he went to an elite college, he went to a state law school. A good mix.
Third, he is 43. That's good. He will be the only young person on either ticket.
Fourth, he has no baggage. He will be the only "Mr Clean" on either ticket. Sure, the Republicans will invent rumors, but compared to Trump himself or his VP list of Christy (R-NJ), Gingrich (R-GA), or Sessions (R-AL), Murphy will seem like a saint.
On the negative side, Murphy does not come across as blue collar. But, his mother was an "English-as-a-Second-Language (ESL) teacher, so that , along with his stand on immigration, should resonate well in minority communities. His background is Irish and Polish--who could go wrong with that?
His biggest negative is that he is thoughtful and soft-spoken, not given to histrionics. He interviews brilliantly, but he may not attract the crowds. He fought off an extremely well-funded, Trump-like candidate in Connecticut, Linda McMahon from the World Wrestling Association.
Other than Bernie, Elizabeth and the President, however, who really does attract crowds?
As Chris is introduced to the American people, he would grow on them as a wise, wise choice, and give Hillary kudos for his selection.
REAL LIFE. REAL NEWS. REAL VOICES.
Help us tell more of the stories that matter from voices that too often remain unheard.