It's one of the preeminent old-guard, upscale communities in the West, one-time home to the legendary Crockers and Hearsts, later Bing Crosby, and now the likes of Charles Schwab. Mid-way between San Francisco and the top end of Silicon Valley, Hillsborough is also home to the longest continuously running auto Concours in the world.
For over a half century, the Hillsborough Concours d'Elegance has provided a spotlight and forum for vintage and classic car owners to showcase their prized treasures as part of a major charity effort.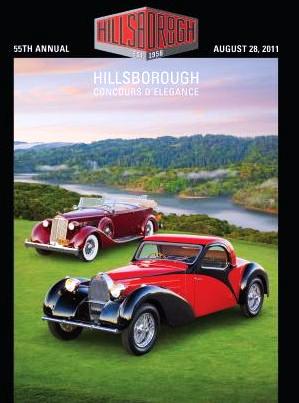 This year, the Concours will be located at Crystal Springs Golf Course, just adjacent to tony Hillsborough. Built in the 1920s, this classic public access gem is often given short shrift with Harding Park, Olympic, Lake Merced and San Francisco Clubs within such close proximity. But make no mistake, Crystal is a splendid specimen that simply could not be built nowadays. Located within a State game preserve, it overlooks the Crystal Springs Reservoir, with unparalleled views of California splendor.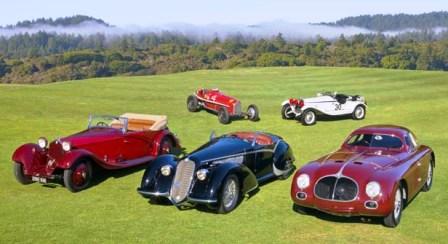 The closure of a high-revenue-producing golf course for such an event as the Concours is unusual -- and a tribute to CourseCo, the management company that operates it. Crystal Springs is a winner of numerous environmental awards, with deer and abundant other wildlife a normal part of the daily visual routine. It's a grand layout, and always a treat for those who've never played it, or out-of-towners who never even knew of its existence.
Meanwhile, this year's auto Concours features over 200 cars, spotlighting Bugattis and Packards, along with gourmet food and wine and live music. Remember, it's the locale and clientele we're talking about here, so at $25 a pop, it should be quite a scene -- and some good hobnobbing opportunities, too.
For those who need to be hipped, Bugattis are the little French-made bugs that conjure images of Cary Grant tooling down windy roads on the Riviera, or of Jay Gatsby vamping it up in the fictional "West Egg." Actually, it was Isadora Duncan who lost her life when her scarf got caught in the wheelbase of a Bugatti. And despite the company's 100-year history, only 2,000 Bugattis remain in existence at all. We don't know how many will be in Hillsborough, but according to Concours chairman Rob Fisher, "this year's show will feature one of the largest collections of Bugattis ever assembled on this side of the Atlantic."
Benefitting charities are the San Francisco 49ers Foundation, Autism Speaks, and the Hillsborough Schools Foundation.

Related
Popular in the Community