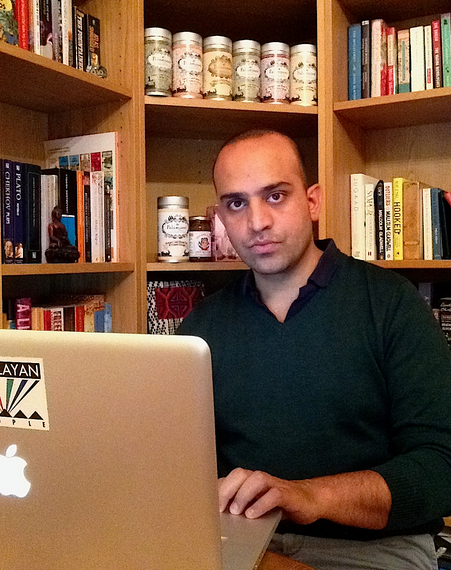 Having had the good fortune of spending the early years of my life in the Himalayas, I have always been drawn to these mountains and the simple lifestyles of the hardworking people that live there. Experiencing the majesty of nature at a young age and seeing the quiet ritual of the lives of people that live among those valleys and hills has on reflection left a lasting impression on me.
I went on to complete my schooling and higher education in different cities around the world and settled in to a career in banking in London after receiving a MSc. from the London School of Economics (LSE). A few years into my job however, I realized that I craved a different sort of challenge.
Simultaneously, I was growing deeply interested in technology and the manner in which people interact with it. I started studying how people leverage technology to enhance the aesthetic and outcomes of their society.
The rapid growth of Information & Communication Technologies (ICTs) powered by the open source movement that was spreading from the Silicon Valley to different parts of the world also had a significant impact on my choice of career. The role of ICTs in socio-economic transformation also happened to be the subject of my MSc thesis at the LSE.
I saw a strong resonance in some of the most basic practices and drivers of tribal and remote communities that I had experienced in my early life in the Himalayas and those of the techies involved with open source in the Silicon Valley.
The desire to problem solve using ingenuity in the face of systemic constraints, the need to contribute to the community in exchange for recognition from peers and hacking for the sheer joy of creating rather than only for economic gain is a feature common to both these sets of people. This has inspired me to infuse contemporary technological and economic practices into the maker communities in the Himalayas.
I believe that good business is by the very definition inclusive and progressive in nature. Also, innovation and creativity are a natural fit with the people of the Himalayan region, which means they produce some exceptional quality products. The missing link in bringing fine and quality Himalayan traditions into the mainstream has been a lack of management and technical know-how in the region.
Over the last 2 years we have infused these ingredients into some of the maker communities there resulting in the development of our platform Himalayan People. We have helped design and brand the products alongside creating a retail platform for them, which is the critical step that is often missing with online aggregators when it comes to community based products.
It has been a thoroughly enjoyable, enriching and rewarding experience for our entire team. Like-minded people from technology, design and brand development have come together to propel Himalayan People from small community based producers into scalable designer brands that are now sold online and offline to some of the most discerning consumers.
I believe that consumption and commerce will change rapidly for the better in the years ahead as sustainability, ecology and innovation become more and more engrained across markets. I find that greater disintermediation and a higher share of value to makers automatically results in greater innovation in production.
I am confident that the resources and efforts we have committed to our platform will result in transformative developments not only in the Himalayas but also beyond the region. I also believe that inclusion of more communities and social groupings into the mainstream economy has a multiplier effect that enhances quality of life everywhere.
The so-called 'butterfly effect' can be a positive force when you expand the social space to include more players. To that end our efforts continue, as we add more and more communities into our ecosystem. We hope that along with the quality products made by Himalayan communities, it is also their values of resilience and sustainable living that will spread into the wider society.

Pioneers for Change is a seed-bed for innovative thought. An activator of personal potential. A catalyst for collective energy. A community to drive social change.
Our annual, international Fellowship is open to anyone aged 28 -- 108 years old. We gather change-makers -- a business person, a community person, an investor, a thinker or doer -- who are willing to harness their talents, energy and resources as a force for good. Pioneers for Change is an initiative of Adessy Associates.
Adessy Associates believes that a better world is possible, and inspires and equips organisations and individuals to make positive change happen for the benefit of people, planet and profit. Our bespoke interventions harness sustainability, innovation, consciousness and purpose. We are B Corp certified.
About Anuj Kapoor
Anuj is the Founding Director of Himalayan People. His interests are in leveraging technology and design for social transformation. He holds an MSc from the London School of Economics and has worked in Financial Services prior to becoming an entrepreneur.
Popular in the Community