35 people died and 62 passengers and crew survived when the 804-foot airship suddenly burst into flames while landing in Lakehurst.
Channel 4 last month claimed to have finally confirmed the cause of the crash. Their team of experts concluded that the Hindenburg's demise was brought on by static electricity.
The Hindenburg completed 30 transatlantic trips after its maiden voyage from Friedrichshafen, Germany, in 1936.

The video also features startling, aerial views of the swastika-adorned zeppelin flying high above the Manhattan skyline, just a few years before Germany and the United States were at war.
Related
Before You Go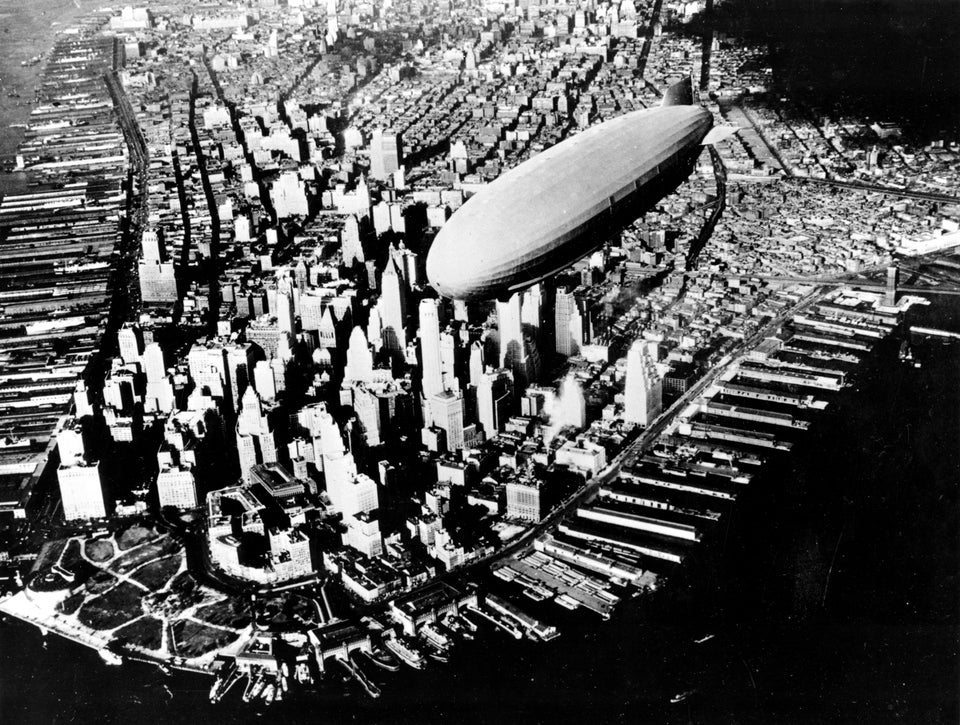 The Hindenburg Disaster
Popular in the Community