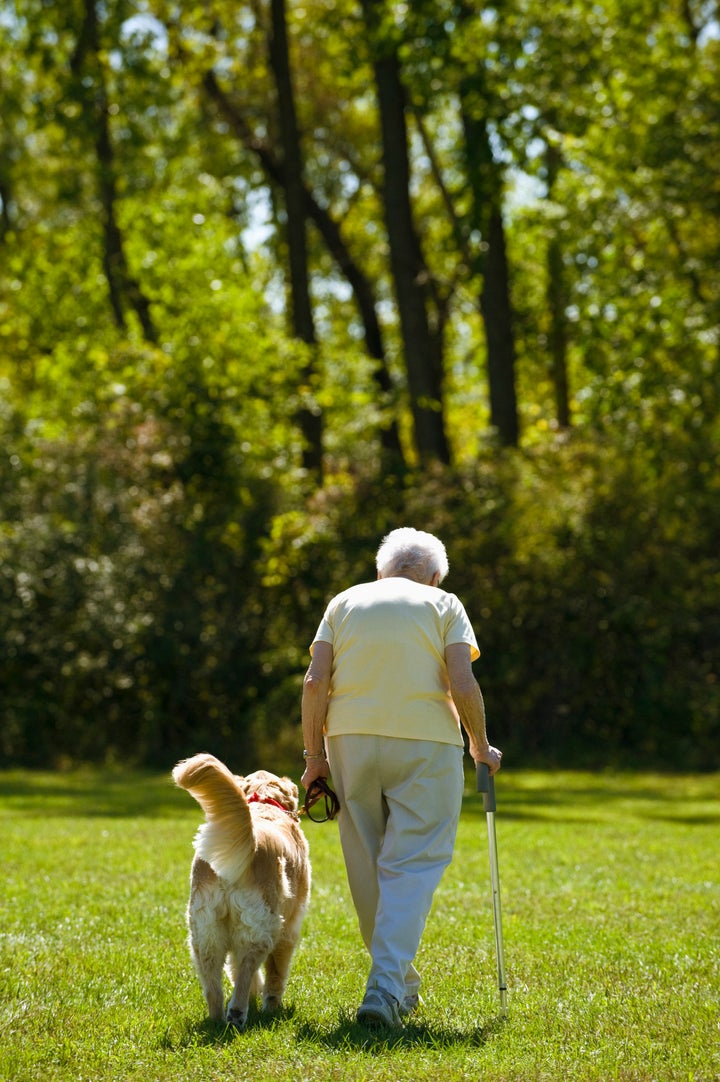 Anne Taggard says she was completely surprised when she broke her right hip seven years ago.
"I was on my porch and my neighbor called me," the 92-year-old told HuffPost. "I was just turning around to talk and I fell against the cement step."
Then last year, Taggard was caught off guard again. She was trying to make her way around a bush in her driveway when she fell, this time fracturing her left hip.
According to the Centers for Disease Control, more than 280,000 people aged 65 and older were hospitalized for hip fractures in 2007 alone, and the Mayo Clinic estimates that about 80 percent of hip fractures in that age group occur in women. A new study, published Monday in the Archives of Internal Medicine, stresses the potential danger of such injuries, suggesting that hip fractures greatly increase the risk of early death in women.
Researchers looked at the health outcomes of almost 10,000 female participants in a study of osteoporotic fractures, zeroing in on more than 1,000 people (including Taggard) with hip fractures. They found that among those aged 70 to 79, a hip fracture doubled the risk of death within one year of the injury. Women aged 65 to 69 had five times greater the risk -- as well as continued higher risk of death up to 10 years after the injury.
"In previous studies, it wasn't clear if that increased risk was because of other conditions -- heart disease, cancer, cardiovascular disease," said Dr. Erin LeBlanc, an investigator with the Kaiser Permanent Center for Health Research and the study's lead author. "This shows it's the hip fracture itself, and not just underlying health conditions, that can increase risk of death."
To make that determination, researchers relied on a subset of data on women aged 80 and older who had fractured a hip but were otherwise in excellent health. They were three times more likely to die than their counterparts with no injury, eliminating the possibility that it was simply general poor health that led to increased mortality risk.
According to LeBlanc, understanding exactly why hip fractures might, in and of themselves, increase the chance of short-term death risk was beyond the scope of this study. But she did offer a hypothesis:
"What we think is likely happening -- really in the first three months [after an injury] -- has something to do with the surgery, the immobilization and hospitalization," LeBlanc said. "There's also increased risk of dying from infection, but more generally, it could have to do with the stress of the whole event."
She added that women should in no way see hip fractures as a death warrant, but should be even more aware of the need to prevent them.
LeBlanc suggested women aged 65 and older get bone density scans to determine their risk for osteoporosis -- the thinning of bone tissue, which impacts one out of five American women over the age of 50 and is among the biggest risk factors for hip fracture. She added that women should make sure they're getting enough calcium, vitamin D and plenty of exercise.
For those like Taggard, who have already broken a hip, LeBlanc said the new study stresses the importance of getting good, continued medical care post-injury. She also recommended at-home fixes, like making sure you have no-slip carpets and keeping things at a level where you don't have to reach for them, which can lead to falls.
For her part, Taggard -- who said she is otherwise in good health -- has adjusted to life post-injuries. She now uses a walker and is more aware of how she maneuvers around her surroundings.
"People should be cautious," she said. "I made quick movements that I shouldn't have been making. I think maybe I should have been more deliberate in my movements."