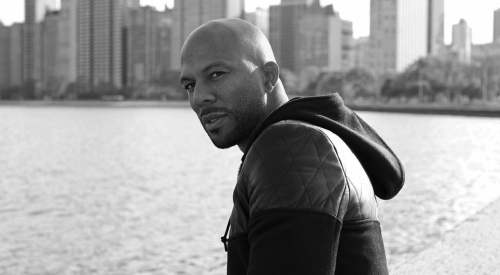 We're in a time when education is a key to getting through these tough times, but there is definitely an imbalance in the level of education that students are receiving, especially in the inner cities. It's so beyond broken in most cases, that it's hard to find one solution to this overall problem, but there are groups and organizations trying to do their part to at least make a little difference out there for students that might not be afforded the best schooling in their area. One such group is the University of Michigan based MUSIC Matters, which stands for Michigan Undergrads Serving In the Community.
"We're a student organization and we're founded with the idea of using the arts to converge communities and to use the arts for social justice," explains Madeleine Chone, Talent & Concert chair of MUSIC Matters. "Our fundamental goal is to lead community-based initial funded by the arts, and inspired by the arts."
And with that, MUSIC Matters, now in their fourth year, holds a spring festival annually that's patterned loosely by Austin's South By Southwest to bring together all the different facets on campus with hopes to make strong community ties in the Detroit and Ann Arbor areas. The festival, which will be held this Friday, April 17th, is always topped off with a benefit concert to raise money for a unique philanthropic reason. This year, the show, which will be held at the Hill Auditorium in Ann Arbor, will feature hip hop artist Common to continue to raise funds for the student leadership camp that MUSIC Matters is aiming to start in 2016 for underrepresented Detroit youth.
Common has always worn his heart on his sleeve in regards to his outlook towards the inner city communities and he's not afraid of the blowback some of his viewpoints might get. "We really want to use the platform to give a voice to someone who speaks in the community in an effective and engaging way and I really can't think of someone more powerful than Common right now," says Chone about this year's marquee guest. "Not just right now, throughout his legacy, he's been one of the most cohesive forces in hip hop and just an inspiration in terms of that. His artistry expands so much farther than hip-hop. The way he's demonstrated to the public is just inspiring and the truths he speaks he really acts out. "
MUSIC Matters started the funding for the student leadership program last year with a 2 Chainz featured show, and before that, they were able to bring in J. Cole the first year for raise $10,000 for the CS Mott Children's Hospital and Ben Folds the second year to help endow a $50,000 scholarship for the University of Michigan. The leadership camp that they are looking to develop will be a five-day overnight camp held at the University of Michigan, in which students, that will be selected through a yet to be determined application process from underserved areas of Detroit, will be trained and mentored to cultivate all those talents and skills they have that are under-appreciated within their current school system.
For more information on MUSIC Matters, their initiatives, and their headlining show featuring Common, visit michiganmusicmatters.com.
Calling all HuffPost superfans!
Sign up for membership to become a founding member and help shape HuffPost's next chapter