It might have taken a decade or four, but hip-hop and R&B finally reign supreme in the U.S.
Together, they now comprise the dominant musical genre in the country, beating out rock for the first time, according to a new mid-year report out of Nielsen, a global information company that tracks ratings around the country.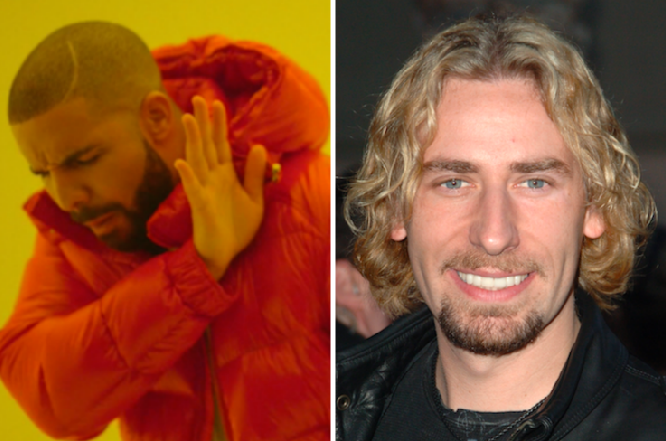 Nielsen, which has been tracking music patterns since 1992, looked at physical and digital album sales as well as audio and video streams to create its ranking for the first half of 2017. Altogether, hip-hop and R&B claimed about 25 percent of the market compared to rock, which came in second at 23 percent.
The reason for hip-hop and R&B overtaking rock is simple: online streaming. When it comes to album sales, rock continues to dominate, claiming 43 percent of physical album sales and 37 percent of digital album sales. But R&B and hip-hop have come to utterly dominate the online streaming market, where they make up 29 percent of all songs streamed online ― that's almost the exact same amount as rock and pop combined.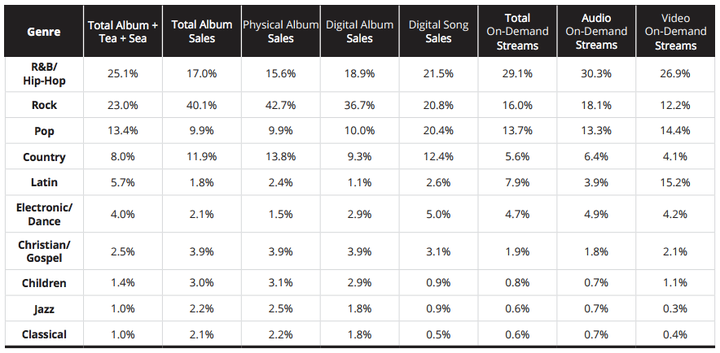 Now, it's possible that rock could return to its predominant spot in the future. The hip-hop and R&B genre was helped by the release of more than a few dominant albums between January and June, like Drake's "More Life," Migos' "Culture," Future's "Future" and Kendrick Lamar's "Damn," among others.
Drake, in particular, had a notable couple months, breaking his own record for on-demand streaming in a single week with 385 million.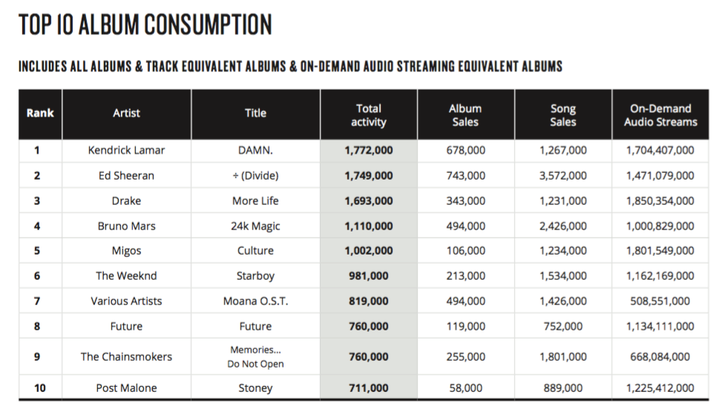 So yeah, rock could come back by the end of the year. But let's be honest: probably not.
Before You Go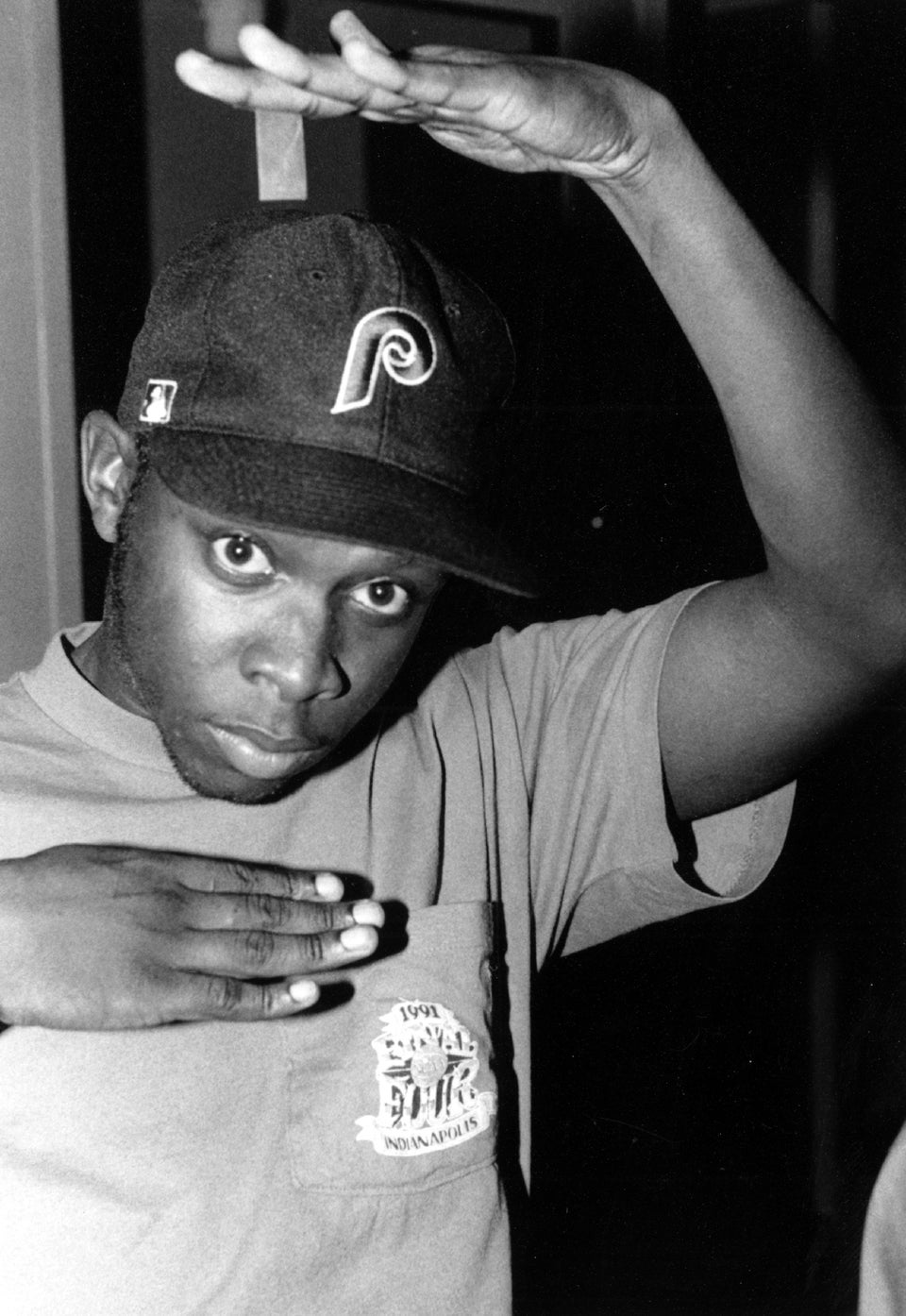 12 Phife Dawg Lyrics That Hip Hop Will Never Forget
Popular in the Community