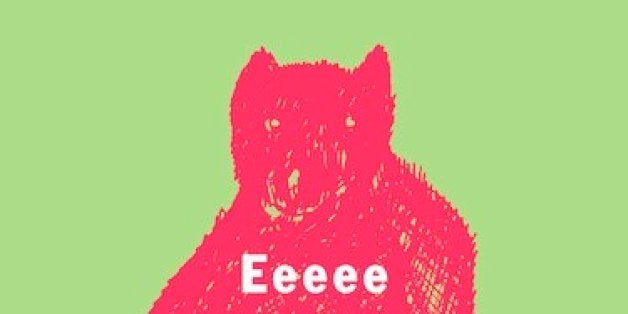 Gould's novel, out this summer, features two thirty-something women who wouldn't seem out of place on the cast of "Girls." One's a Midwesterner who has outgrown her Bohemian lifestyle, and another's a little too accustomed to privilege. In addition to writing books about aging millennials, Gould runs an ebook store and subscription service called
, "an indi(e) bookstore."
Foer's novel resulted from him cutting out words and pages from his favorite book,
, to form a new story in his own voice. The book is not only a rewriting, but a physical reshaping, as the removed words have been punched out of the pages rather than edited and reprinted. The final product is part sculpture, part story. Basically, Foer is
. How very Etsy of him.
Part philosophy, part pop science, Lethem's book likely resonated with fans of "Her" (
). Protagonist Alice is a particle physicist who leaves her boyfriend because she's fallen in love with a black hole. The basis of her infatuation is the black hole's tastes, demonstrated by what it does and doesn't absorb. Lethem is as clever as ever, and, as always, adds sci-fi elements to his literary fiction.
Shteyngart is a master of irony, as evidenced by
, where he officially resigns from endorsing books -- while making a large handful of exceptions. His fiction has a similar tone. In his most recent novel, protagonist Lenny falls for a girl who studied Images and Assertiveness in school, and who gawks at anyone who still uses an iPhone. Shteyngart creates a disturbing dystopia, but makes light of its bleak reality by discussing it through the eyes of a snarky narrator. He also promotes his books with appropriate irony,
(starring THE hipster, James Franco) where he notes that, in spite of being an acclaimed writer, he is, in fact, illiterate.
Long and experimental (and therefore less accessible than the rest of his titles), Murakami's opus has all of the qualities of a definitively hipster book. The title alone speaks to Murakami's cleverness -- it's a nod to Orwell's
, and when spoken in Japanese, the letter "Q" is phonetically similar to the number "9."
,
involves a lot of kickass women and scenes tying classical music in with a character's surroundings. Plus, there are more dream sequences than you can shake a stick at, and
, there's nothing twenty-somethings enjoy more than discussing their dreams.
Speaking of dream sequences: Lydia Davis sure seems to enjoy discussing her dreams in her short and poignant stories, weaving recurring ones together in her collections. Her experiments with form are compelling, and her ability to pack meaning into page-long (or shorter!) stories is often lauded. Plus, so long as we're defining hipster literature as somewhat inaccessible, it's worth noting that she
translate Proust.
Related
Popular in the Community