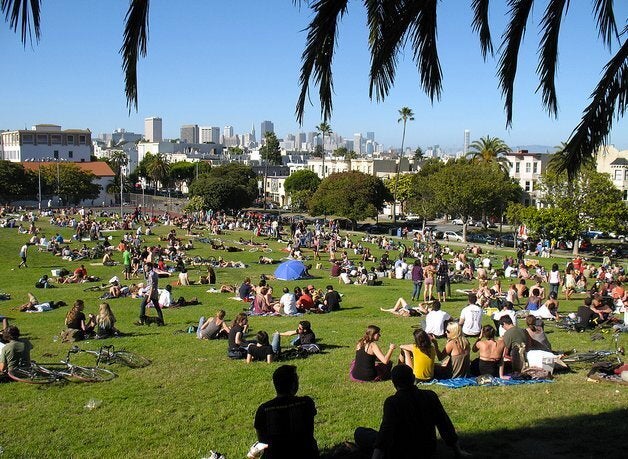 This proclamation was made by Forbes magazine, America's number one source for both flat tax and fixed gear advocacy. Their recent listicle that saw San Francisco's old-timey mustache ground zero missing out on the top spot to Los Angeles' Silver Lake.
"What we love about The Mission is the amazing diversity and lack of pretense in this historically hip neighborhood," says Dabney Lawless of Nextdoor.com. Restaurants, bars, coffee shops, and food trucks abound in San Francisco's oldest hood. It also has the largest concentration of street art and building murals in the city.
While we're not so sure that "lack of pretense" accurately describes the fast-gentrifying Latino neighborhood, the area's murals are indeed lovely and, not only is the Mission packed with them, it's home to an arts center solely dedicated to murals.
Like the ironic tattoos that Mission residents get after long nights of drinking, the hipster designation is something that many area businesses are coming to regret.
Earlier this year, Four Barrel Coffee gained smirking national attention when employees posted a sign telling customers sitting in its adjacent parklet (naturally) to avoid "talking about annoying hipster topics."
Even so, what's really important -- as in all things San Francisco-related -- is beating New York. And Brooklyn's Williamsburg came in a distant third. Boom!
Other areas on the Forbes list include Portland's Pearl District, The Uptown in Oakland, New Orleans' Warehouse District and Houston's Lower Westheimer.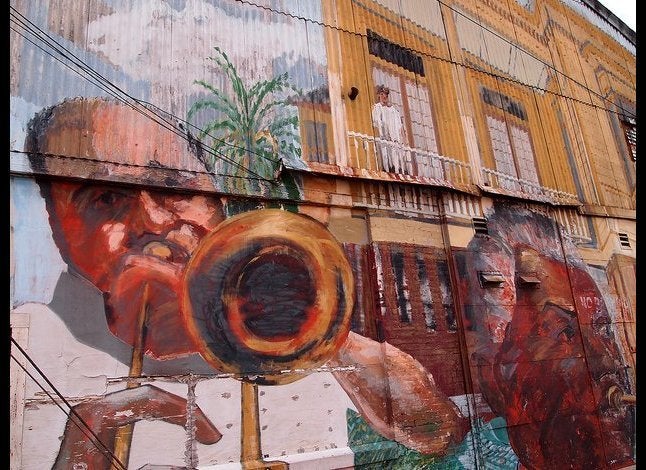 Top 10 Hipster Neighborhoods
Support HuffPost
The Stakes Have Never Been Higher
Related
Popular in the Community