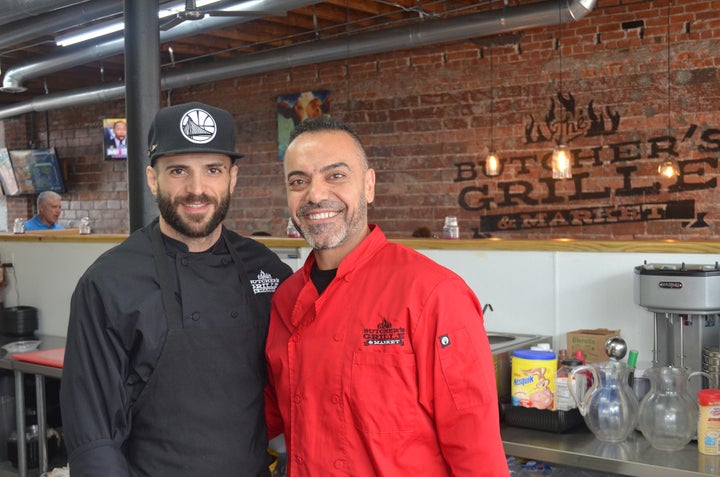 Long beards? Dance music? Tea, coffee and nuts of 30 varieties to cure any ailment? Move over, hipsters - Dearborn's Arab business owners are here to take the crown back.
While Whole Foods and the upscale arugala-kale-bespoke-fresh-vegan-veggie insanity has hit it's zenith in Metro Detroit, Dearborn, Mich. is seeing an explosion of high-end Arab American businesses that take a unique cultural twist on the "hipster" market.
Meet Samer Saad, a second-generation American whose father comes from a long line of butchers going back centuries in Lebanon. His father served much of the existing Halal meat market in Detroit, starting up a butchery at the Eastern Market in Detroit that was, for a very long time, one of a few places where Muslim Americans could get Halal meat that satisfies Islamic standards of cleanliness.
Rather than continuing on in the same large-scale butchery market as his father, Saad noticed that Muslim Americans were growing in their pocketbooks while many of the businesses serving them held to the same low-key approach that is usually associated with ethnic restaurants and stores. Saad started up a restaurant and butchery, "The Butcher's Grille & Market" on the West side of Dearborn - traditionally the more white, affluent part of town - serving up a variety of fresh-spun burgers, high-quality, grass-fed halal beef and free-range chicken, alongside traditional Arabic fair.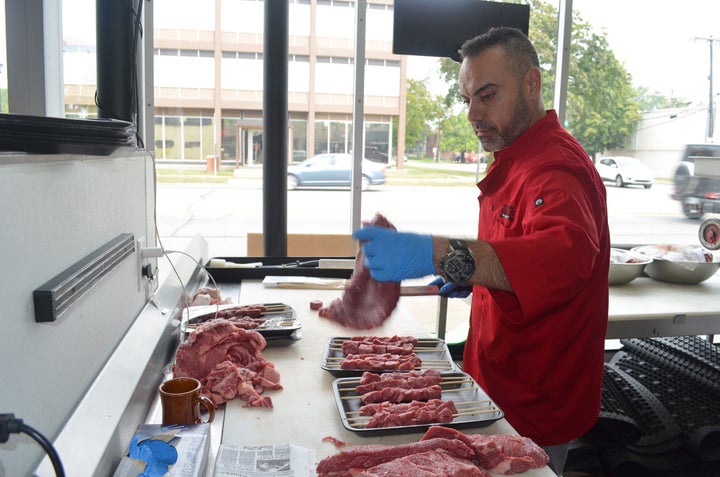 "I know the slaughterhouses [the meat] is coming from, which are all in Michigan," said Saad. "A lot of non-Muslim customers enjoy the quality."
Quality is what attracted his executive chef, Jawdat Hashem, to work at the Butcher's Grille, where they've drawn attention from regional press for their out-of-this-world burgers.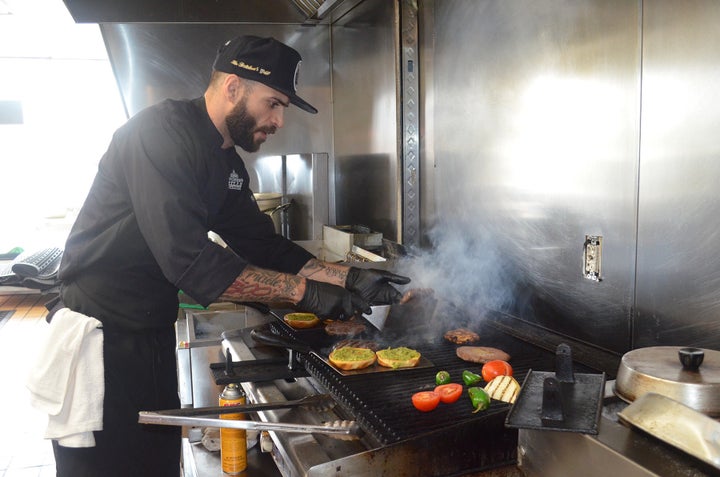 "I get to use the best quality meat and can use it to create new dishes," said Hashem.
It shows. Just look at this guy chomping into one of their burgers!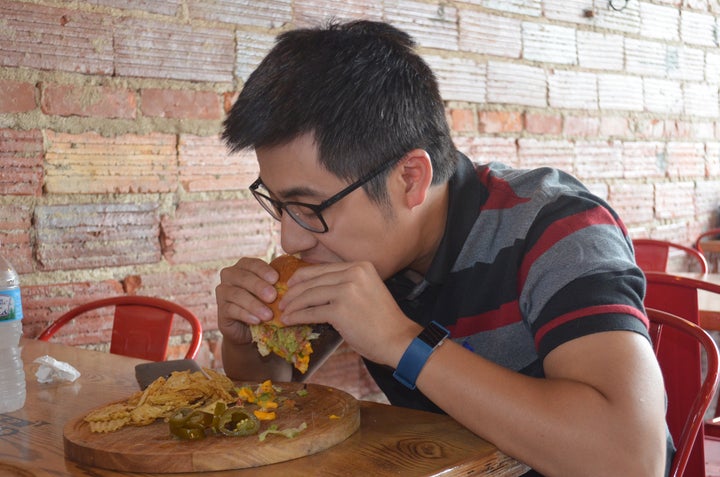 At Hashem's Nuts & Coffee Gallery in Dearborn, Mich. the crave for high-end sweets, delicacies and treats is also a family specialty from Lebanon. Wessam Hashem, the owner of the business, said his business in coffee and nuts has passed into its 3rd generation.
"In 1959 my grandfather opened up a shop in Bint Jbail, Lebanon and that shop is still open to this day," said Hashem.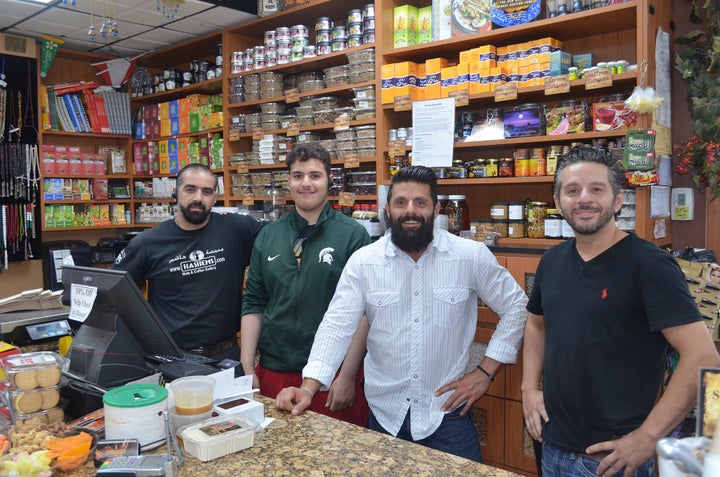 Hashem pointed toward a traditional brass scale with counterweights in a display on his shelf, "That's the original scale they used."
At the store you can find varieties of tea, nuts and coffee from all over the world. The presentation of the items evokes the scent and feel of an open-market bazaar, encouraging the customer to try new and exotic products.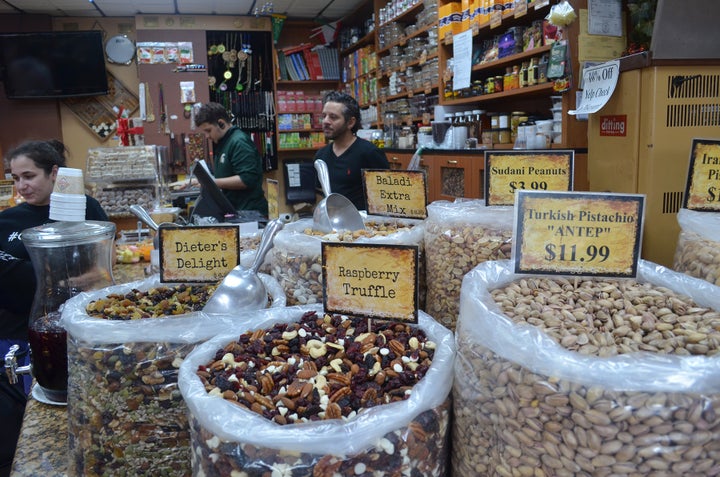 One of the charming facets of Hashem's Nuts & Coffee Gallery is the fact that there seems to be a story behind every product. Adam Hashem, one of the managers at their three locations, showed me a special kind of Yemeni coffee made from spices and coffee bean shells that's actually prepared more like a tea.
"The story goes that an ancient king of Yemen was exporting all of the coffee to make money for the country, but the people complained and said, 'We want coffee too!" said Hashem. "The king heard their plea, but didn't want to give up the profit of his exports. So he took the coffee shells and mixed them with herbs and spices, and that's how this became a Yemeni tradition."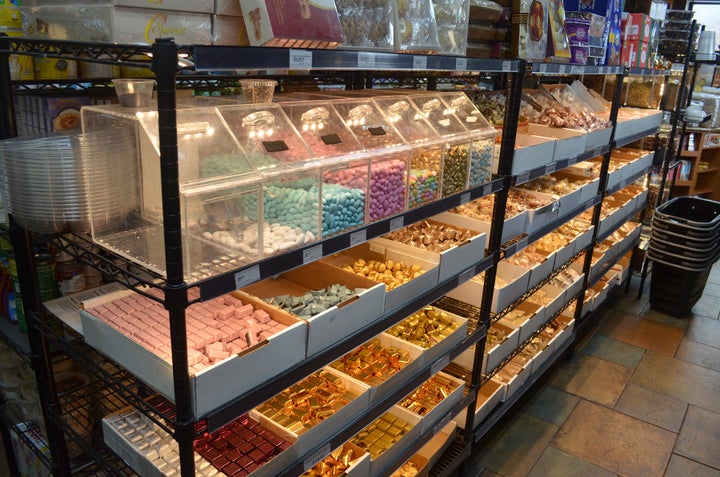 Indeed, many of the products at Hashem's have scents and flavors that can transport the taster to a far-off land. You can find all kinds of items, from organic soaps made with adventurous scents to incense filled with a quiet beauty that almost allows you to imagine the breath of a spring wind in a field of wildflowers in the hills of Lebanon. Hashem's mainstay is their variety of nuts, teas and coffee products that, while expensive compared to what you may find at Kroger, are definitely cheaper than what you might find at Teavana or Whole Foods.
It wasn't an easy decision to jump into the high-end market for the owner, Wessam Hashem. Back during the recession, Wessam was faced with a customer base that was shrinking and he knew he needed to adjust. While most businesses began cutting prices, Hashem went in the opposite direction and started searching for the finest-quality items that can fetch a strong price.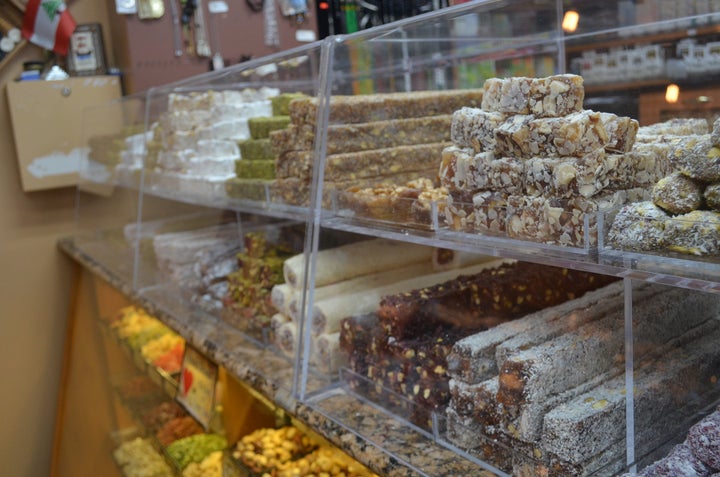 "We buy a lot of product and sometimes it takes weeks and weeks, months and months of searching on the internet, calling and sourcing product," said Wessam Hashem. "My brother Adam is really good at that. He has a great taste for product. Unfortunately, sometimes things don't work. When you're importing from another country, you have to order in bulk, so sometimes you import $10,000 worth of product and it is a complete miss, but more often than not we find things that people never even knew they wanted."
One of the challenges of the high-end market is how quickly it evolves. What business owners like Saad and Hashem are proving is that Arab Americans are jumping into the fray and using their unique history and culture to give the competition a run for their money.
Related
Popular in the Community