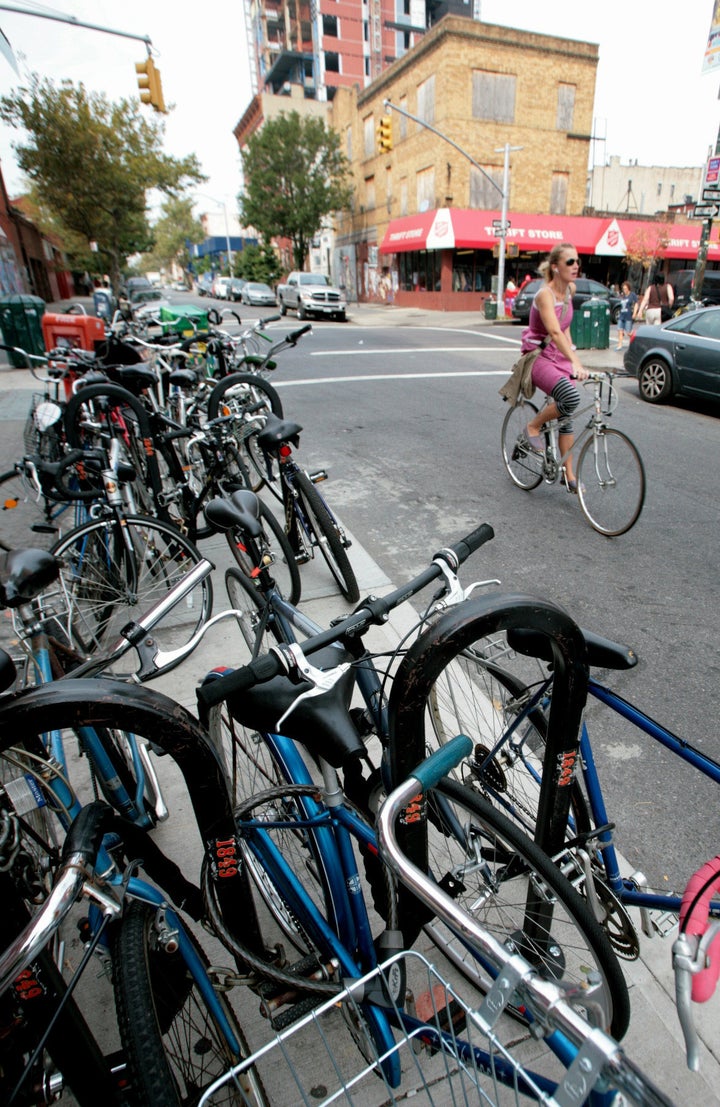 The war over Williamsburg has taken yet another turn.
The Hasids had asked the city to remove the bike lanes from the neighborhood, claiming the influx of bikers posed a "safety and religious hazard."
In an interesting twist, the group of guerrilla line painters reportedly included members of the Hasidic community who are not opposed to the lanes.
Last year the religious group complained to the community board that many of the young, female cyclists who rode through the neighborhood were "hotties," who "ride in shorts and skirts," both of which are against their dress code.
According to the New York Post, "a source close to Mayor Bloomberg said removing the lanes was an effort to appease the Hasidic community just before last month's election."
Related
Popular in the Community