Cheap beers are becoming less cheap, and for that you can thank hipsters.
A recent study by Restaurant Sciences found that your everyday, low-cost beers like Budweiser, Miller Light and Coors Light are getting pricier, a trend the firm attributes to the rise in popularity of Pabst Blue Ribbon -- a favorite among your bearded, flannel shirt-wearing friends.
Basically, as Chuck Ellis, the head of Restaurant Sciences, put it, PBR has become "quite fashionable." This has allowed bars and restaurants to get away with charging more for the beer's low-price peers.
"I believe the single biggest driver in sub-premium beer price increases is indeed specifically PBR," Ellis told the New York Daily News.
PBR did not respond to a phone call from The Huffington Post Friday afternoon.
So how much more are you really paying? The study found that the prices of popular "sub-premium" beers have increased up to 6.8 percent in the nation's eating and drinking establishments over the past seven months (see chart below).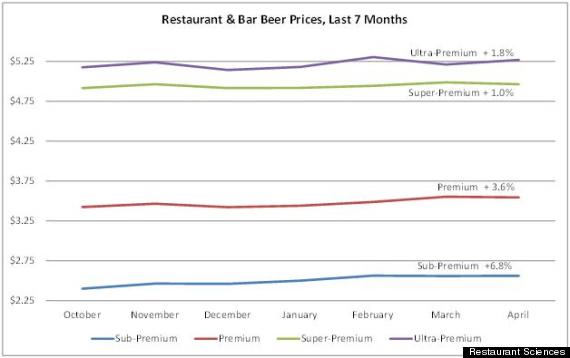 And it's not only beer that's getting pricier. A study out earlier this month, also by Restaurant Sciences, found that the cost of spirits and cocktails has also gotten significantly more expensive.
Related
Before You Go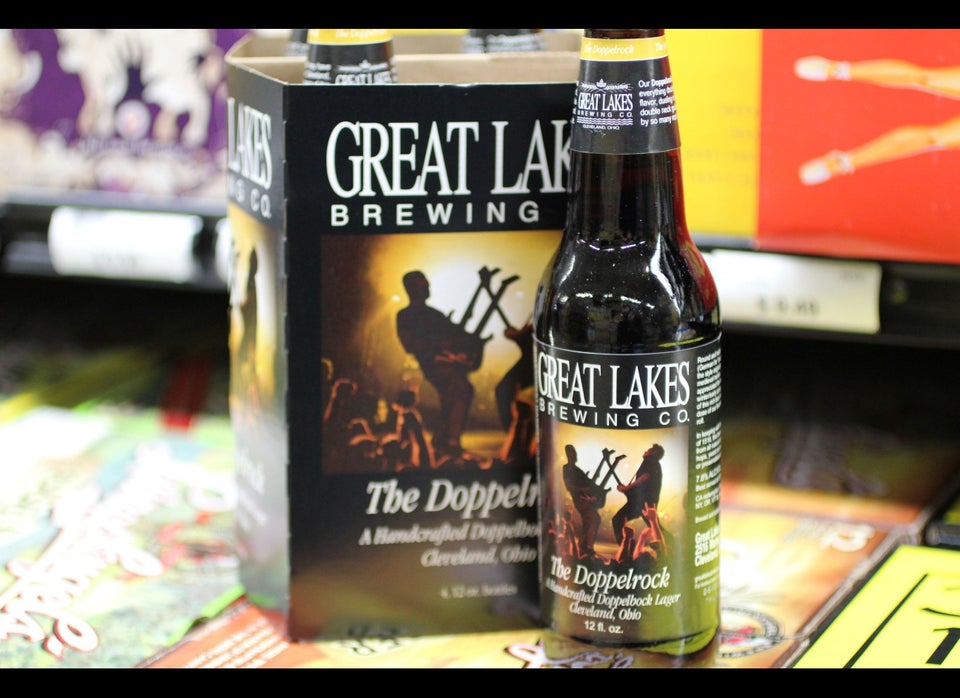 The Top 20 Selling American Craft Breweries
Popular in the Community