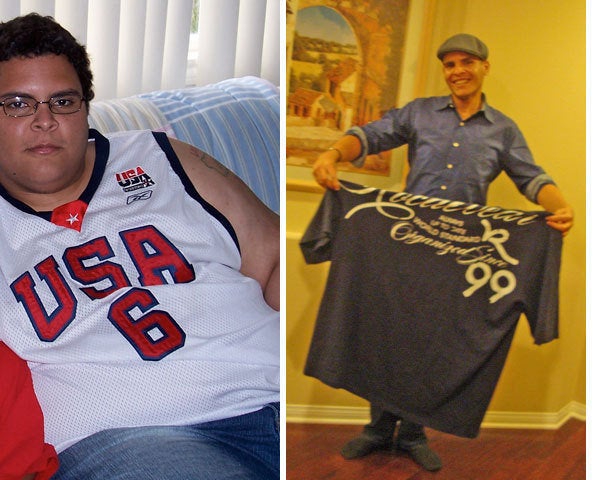 Got a weight loss success story of your own? Email us at success.stories@huffingtonpost.com and tell us your story and you could be on the site!
Name: Hiram Santisteban
Age: 30
Before Weight: 432 pounds
Height: 6'3"
How I gained it:
My history is one of those that proves that with perseverance, sacrifice and the right tools we can achieve the change we seek. My passions are: education, helping my Latino communit, and inspiring others about the advantages this amazing country has to offer. I arrived in this country -- like many others -- with limited knowledge of the English language. I had to teach myself --my mission was to have sufficient understanding of the language so that I once I came to this country from Puerto Rico I could achieve my desired goals. After living in New Jersey and New York for a few years, I moved to California, where I pursued a bachelors of arts in Spanish public service, a masters degree in public administration, a certificate in project management, a doctorate of public administration and a second masters in urban and regional planning. All that I ever wanted in my life I achieved, yet I never focused much on my health. In Puerto Rico, I was raised by a grandmother who always encouraged me never to leave food on my plate. Although her meals were relatively healthy, I never really focused on the potential harms it could do to me. Growing up, my family always gave me a difficult time about my weight, telling me I needed to lose weight because at any moment I could die of a heart attack. I never understood why they would pressure me to lose weight, yet they were the ones providing me with food and always giving me a "guilt trip" if I refused to finish all the food on my plate.

Breaking point: Four years ago I reached the weight of 432 pounds, a pant size of 58-60 and a t-shirt size of 6XL. At that point, my doctors told me if I didn't change my life -- or turn it around -- it was possible that I would die. Yet those words did not resonate with me. It wasn't until I saw a gentleman playing with his kids at a park. The gentleman was overweight and he could barely keep up. This is what did it for me. I decided enough was enough, and I had a personal moment of crisis, where I decided it was time for a change.
How I lost it: There were many tools on the market. I researched countless articles, read plenty of books and developed my own system. My system involved eating regularly, five or six meals a day, with a bit of exercise every single day (walking, running, stretching, etc.). And I lost a considerable amount of weight. However, my body reached a plateau, as I was no expert in nutrition or fitness. Thus, I was force to seek other alternatives. This is where I found P90X, and I now wear a size-32 waist, and t-shirt size small. I cannot stop smiling, and being thankful for such powerful alternatives out there. Now, I am in the process of writing a book about my journey so that I may share it with others. Today, I dedicate my efforts into educating people about weight loss, especially my Latino community as I feel not much attention and education has been provided to them. Obesity is a disease that it is slowly destroying our youth, our country and specifically my Latino community. I knew firsthand what it was to be a candidate for high cholesterol, pre-diabetic, high blood pressure and potentially a heart attack. Thus, we need to do whatever it is we need to do to end the trend of obesity. I am very ecstatic that I am a walking example of it.
Related
Before You Go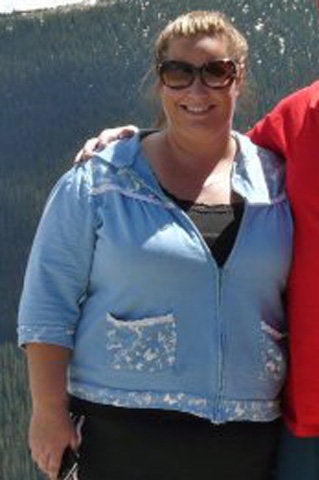 Weight Loss Success Stories